RIM's latest handset is BlackBerry Bold 9800 Slider, that's yet to be announced, but at least it gets pictured extensively, courtesy of a The Cellular Guru tipster. This time we get to see this touchscreen-QWERTY combo up close and we noticed that it runs the new WebKit browser.
This is surely a promising device, because it combines the popular touchscreen of the BB Storm series, with the keyboard we loved on the BlackBerry 9700. SurePress support hasn't been confirmed, but we guess it won't be used, since most text input will come from the hardware keyboard.
The images show the WebKit browser with multiple tabs open and an impressive 100% Acidtest3 score. This means that the browser is fast and complies with all needed standards. Pages will be rendered jut like in their desktop version and this device looks promising enough to turn into a hit.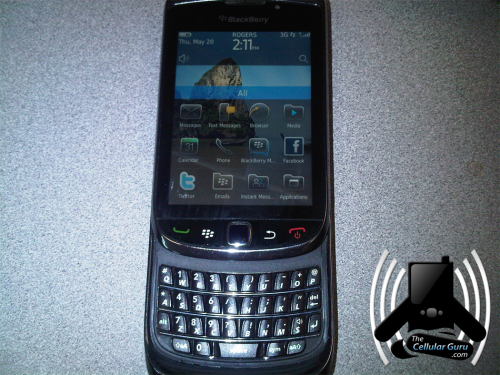 [via thecellularguru]