We're expecting BlackBerry Venice to be the first full fledged Android handset from BB, but nothing's stopping older handsets to mess around with this OS. For example the BlackBerry Passport has been spotted running full Android, without a trace of lag. There's a video of that below.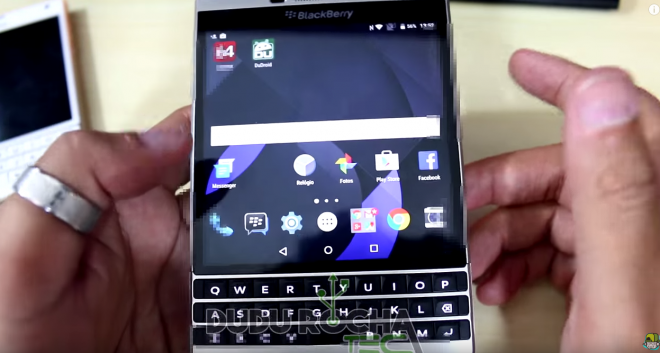 We can't say we didn't see this coming, especially since the Passport already ran Android apps, either through sideloading APKs or from the Amazon App Store. Portuguese language site Dudu Rocha Tec from Brazil has done this hands on of the Passport with Android and the experience is very fluid. Interestingly, it's as close to stock Android as it gets, in spite of the fact one would expect BB to customize the experience.
Google apps are also here, so BlackBerry has licensed them like any regular Android partner. Some tweaks are still present, like the strong integration of BlackBerry hub as default app for communications and presence of BlackBerry apps at the core of the experience. BlackBerry Assistant is still present here too, but with Google Now, we don't really feel we need it.
The virtual keyboard looks very comfy, by the way, complementing the physical one perfectly.