Casio has a brand new rugged phone coming, the IT-800 RGC-35 handset, that weighs 335 grams and packs a 3.7 inch VGA screen with a low-reflection touch panel. This PDA phone will be launched in January 2010 and you should know that the device is shock resistant.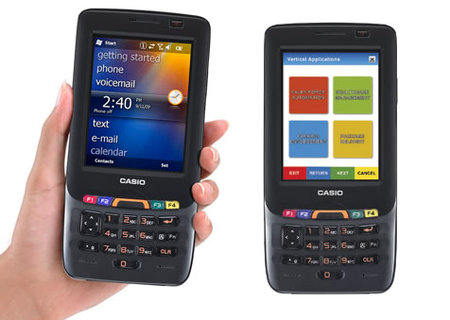 IT-800 RGC-35 supports 3G wireless WAN (HSDPA) and the handset is also able to withstand dust and splashes, plus a drop on concrete from a height of 1.5 metres. The PDA also features tough security functions, among which there's a login verification system, based on a contactless smart card.
This system will also erase the PDA data automatically if it has not been operated for a certain amount of time.
[fareastgizmos via techfresh]