During the Mobile World Congress 2016 show, Doogee announced a new flagship device called F7 Pro – a pretty amazing phone that brings a deca-core MediaTek Helio X20 processor and 4 GB RAM memory. Being a 5.7 inch phablet, the company decided to put it against another popular phablet these days, and that one is no one else than Huawei Mate 8.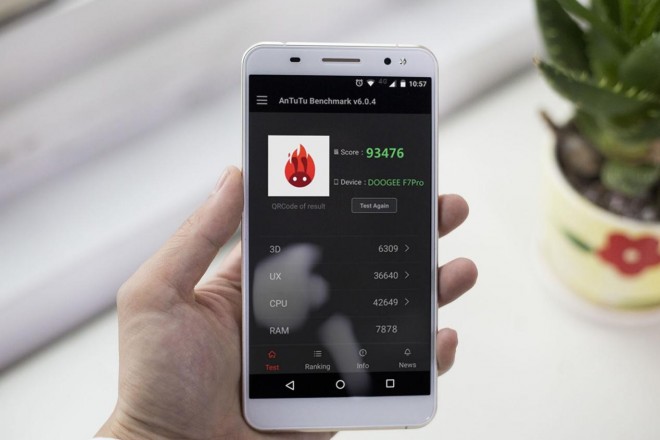 In order to see who well the F7 Pro performs, Doogee used AnTuTu 6.0 Benchmark test here, and in the picture below you can see its score. Well, thanks to its powerfull processor, F7 Pro obtained 93476 points, while the Huawei Mate 8 got 92.746 points, with up to 1000 less than Doogee's phablet.
As you might know, Doogee F7 Pro comes with a 5.7 inch Quad HD display (2560 x 1440 pixels), 64 GB space of internal storage, a 21-megapixel rear camera and a 8-megapixel front-facing sensor. Also, this phone offers a low-power consumption thanks to the Helio X20 processor, and it also brings LTE Cat.6 in equation – standard that promises a 300 Mbps download speed on 4.5G networks.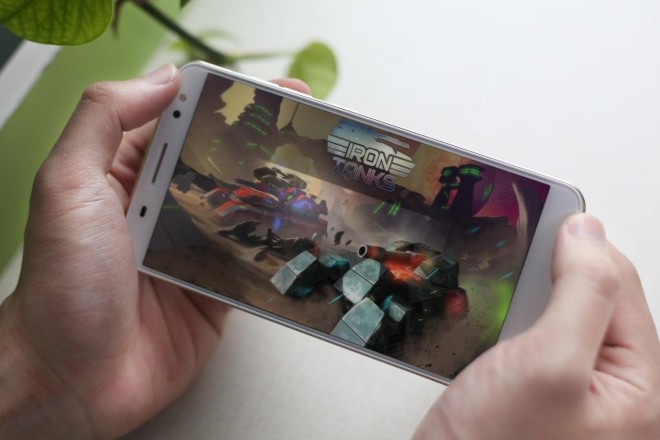 What is pretty amazing about this phone is its price tag of only $200. For this low amount of money we'll get a phone ready to beat even the mighty Mate 8 when it comes to performance. And this is Doogee's marketing strategy, to create a high-performance device while keeping a low price-tag in order to be accessible to almost everyone.