If you're a car buff you surely watch Top Gear and follow Formula one. In the video below we analyzed both apps dedicated to the automotive phenomenae of the moment. Both are available in the Windows Phone Store and there's also a Pro version of the  F1 World app, that allows you to watch live streams of F1 races.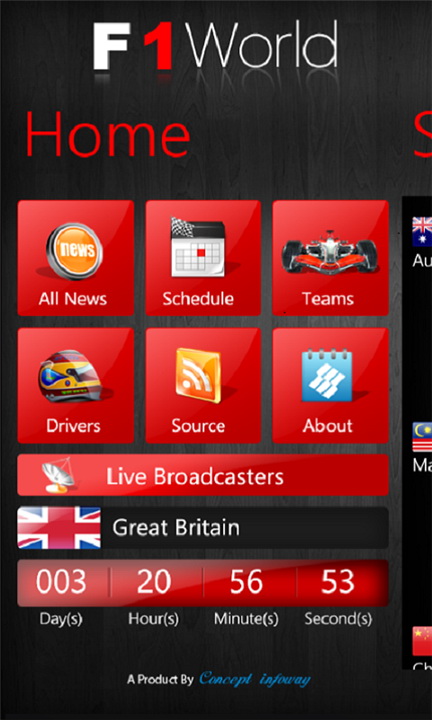 The free version we tested on the Nokia Lumia 900 shows you the ranking of all F1 pilots, a profile for each of them, news, details about their teams and details about the tracks. This F1 app feels a bit unfinished and rushed, but the Top Gear one is certainly well done. It includes a photo gallery with the latest cars tested, plus videos of the test drivers done by the crazy bunch.
There's an article area, videos taken straight from the TV show, interviews, news and even a social area. The Top Gear Windows Phone app has a special section for Stig, with both articles and clips dedicated to him. We recommend both apps to automotive buffs and you can download F1 World from here and Top Gear from here.