Gionee S10 was leaked and certified already, being one of the most interesting phones coming from China, even in teaser phase. Today it becomes official, after being announced by its maker, in 3 different versions. Available for purchase from June 9th this device has 4 cameras and a Helio P25 CPU.
The 3 versions are Gionee S10, Gionee S10B and Gionee S10C. They offer different camera setups, RAM quantity and CPUs, in order to keep all segments of the public satisfied. Let's dissect them all below.
Gionee S10
This is the follow-up to last year's Gionee S9 and it comes with a 5.5 inch Full HD screen, of the In Cell variety. Inside it we find a MediaTek Helio P25 processor, as well as 6 GB of RAM. There's 64 GB of storage here, plus a 3450 mAh battery, which is quite the bump from last year's model. Its selling point is clearly the camera setup.
We can use a 16 megapixel and 8 MP sensor combo at the back, with 6P lens and F/1.8 aperture. Upfront the combo gets even more impressive: 20 MP and 8 MP. The machine runs on Amigo 4.0 OS on top of Nougat. The price tag of this unit is $380.
Gionee S10B
Those looking to spend less will get the Gionee S10B, that bumps the battery to 3700 mAh and this time offers 3 cameras. There's a dual setup at the back, with a 13 MP and 5 MP sensor, while upfront we find a 16 MP selfie camera. A 5.5 inch screen with Full HD resolution is in the mix as well, but the CPU of choice this time is the MediaTek Helio P10.
It's accompanied by 4 GB of RAM and 64 GB of storage, while the screen remains a 5.5 inch Full HD one. The price is $320 and we also get Amigo 3.0 OS.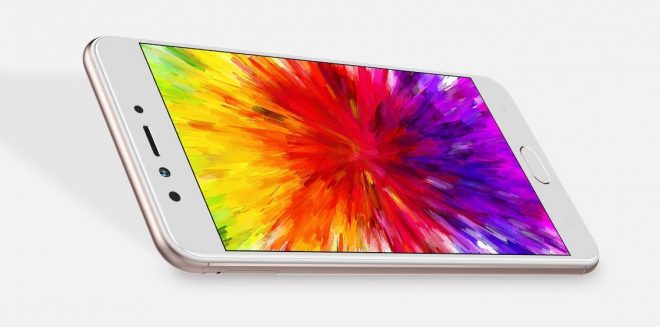 Gionee S10C
The most affordable of the bunch is the Gionee S10C, with a 5.2 inch HD screen and swapping the MediaTek CPU for a Snapdragon 427. There's a 3100 mAh battery on offer here, 4 GB of RAM and a single 16 megapixel back camera, plus a 13 MP front sensor. 32 GB of storage, 4G LTE and Amigo OS 4.0 are included. The price is a mere $233 and the device is selling already.
All the newcomers seem to have fingerprint scanners and I'm guessing USB Type-C should be on most of them.
via Gionee