Google has just updated its Maps for Android app, that has now reached version 4.6. The software brings a new design for Place page reviews, new options for search result filtering and a real time update feature for Google Latitude.
Place pages on Android Maps will now use the same design for showing reviews as their desktop counterparts. Also, Place will show both reviews from professional websites and from Google users, who posted directly to Google Maps. As far as the search result filtering goes, you'll get to filter searches by distance, ratings, open now, neighborhood and related searches.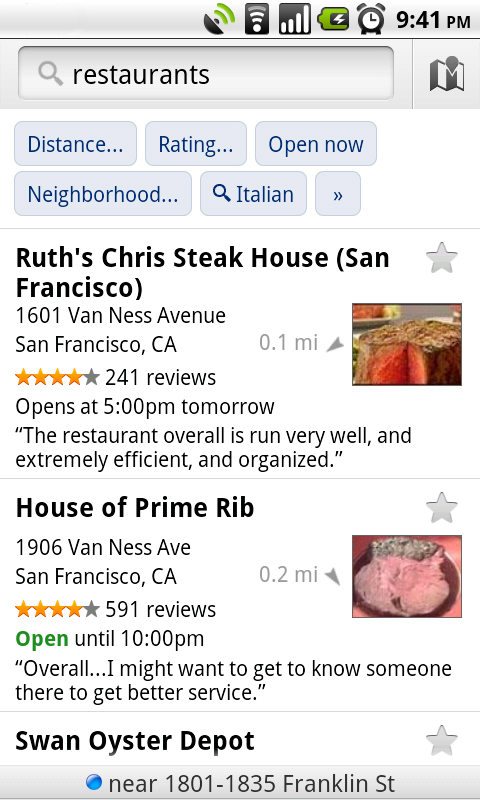 This makes a great tool for finding open restaurants and bars, when you're lost in a new city. Moving on to the Latitude real time updates, this is an experimental feature, that uses a Latitude friend's profile page and helps you meet up them by seeing faster location updates. The requirement is that the friend must have Maps 4.6 and Android 2.2+.
You can download the updated Google Maps 4.6 from here.