You've got to admit that RIM can sure throw a party! And what a launch party it was, down in L.A. for the long-awaited BlackBerry Bold handset. Tons of Hollywood stars got to touch the new handset and get pictured holding it, even if there was an iPhone in their pocket.
Among the famous guests there were great names like Cuba Gooding Jr., Dustin Hoffman, Eva Longoria Parker, Hayden Panettiere, Mario Lopez, Nicky Hilton, Molly Sims or Tyrese Gibson. The list goes on and on, so I guess that RIM has really hit the spot with this event. Can you imagine Tyrese Gibson kissing a BlackBerry Bold?
Well, he does and you can check out dozens of pics from the event right here.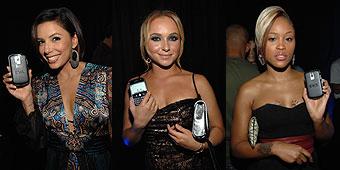 [via CrackBerry]