It was expected that the HTC One E8 would sell well, being a handset specifically tailored for the Chinese market and all. It also comes with that cool box serving as a bright green lamp and today we learn that the device actually sold 50k units in 15 minutes.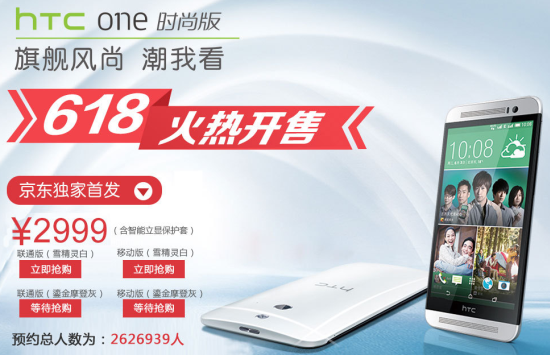 This model has been leaked a lot over the past months, usually as HTC One Ace and it built up people's expectations. It ended up as a curved and fashionable plastic version of the HTC One M8, with over 2 million units reserved so far. As usual, reserving a phone in China doesn't mean there's any obligation attached to it, or payment or authentication. The 50k units are the impressive part, especially since they were sold in just a quarter of an hour after the launch.
The device is priced at $481 and only sold in China for now. HTC One E8 comes with a Super LCD 3 5 inch display with a Full HD resolution, a Snapdragon 801 quad core processor clocked at 2.5 GHz, an Adreno 330 GPU and 2 GB of RAM. There's also 16 GB of storage, expandable by up to 128 GB and this time we get a 13 megapixel camera at the back and not the dual Ultrapixel setup of the M8.
Fingers crossed for international release, too!
Via gforgames