The thinnest HTC phone, the One S might hit the stores on April 22nd. This means that the Sunday after Easter (depends when you celebrate Easter actually) you'll be able to get your own HTC One S unit on T-Mobile. Usually Wednesday and Friday are the days when handsets are launched, so this is a special occasion.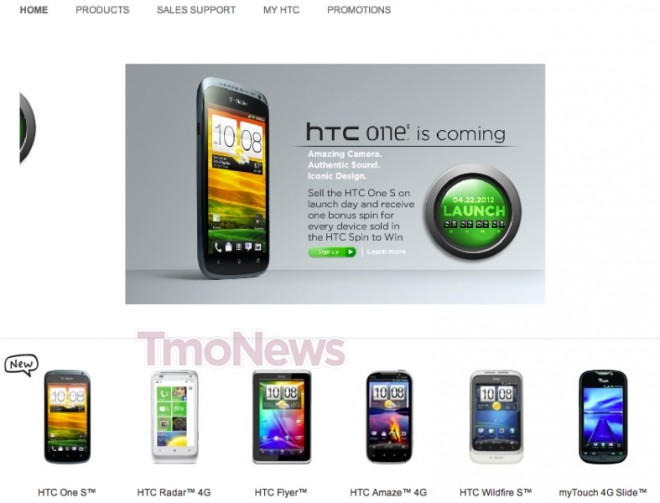 T-Mobile doesn't typically launch handsets on the last day of the week, so I advise you to take the launch date info with a grain of salt. As far as the One S is concerned, this is a 7.8mm phone, so it's the thinnest HTC unit so far, even thinner than the likes of the Galaxy S II and other skinny models like the Prada Phone 3.0. It features a 4.3 inch display with a QHD resolution, Android 4.0 with HTC Sense 4.0 and a dual core 1.5 GHz processor. I have to mention that this phone uses a microSIM tray and doesn't have a removable battery.
On board you'll find 16GB of storage, Beats Audio, gyroscope, WiFi, DLNA, a microUSB 2.0 port and a 1650 mAh battery. At the back there's a HTC ImageSense 8 megapixel camera with LED flash, 28mm F2.0 mechanism and the ability to take pics while filming. There's also video stabilization for the full camera experience.