HTC 8X aka HTC Windows Phone 8X is the prettiest Windows Phone model at the moment, even better than the Lumia models from Nokia. This device is selling on big carries for $99 a pop with 2 year contracts and it's well worth your money. Find out why in the following lines.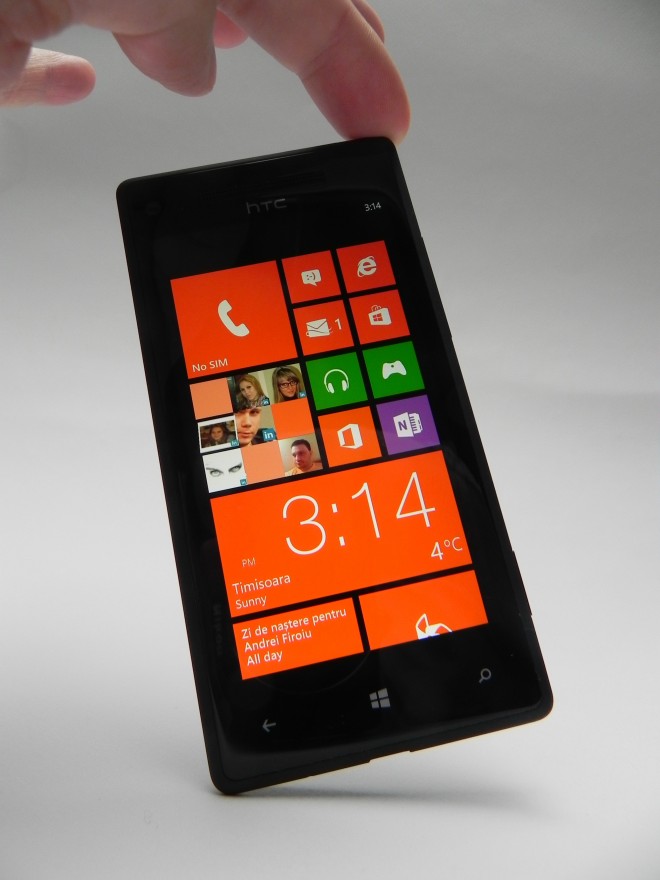 The device was launched in November 2012 and we got to review it in January 2013. This remains a flagship Windows Phone model from HTC and it measures 10.1 mm in thickness, weighs 130 grams and it has the edges slightly sloped, so it can sit better in the user's hand. The handset comes with a polycarbonate shell with unibody design and the speaker at the back is placed in such a way that it manages to deliver good audio, even when placed on a flat surface.
HTC 8X doesn't feature a microSD card slot and it also has a non removable battery. In order to access the microSIM card slot you'll use the bundled metallic key. I have a slight problem with the buttons on this model, that are a bit too small and compact to be comfortable to use. However, I loved the velvet-like feeling of the back of the phone.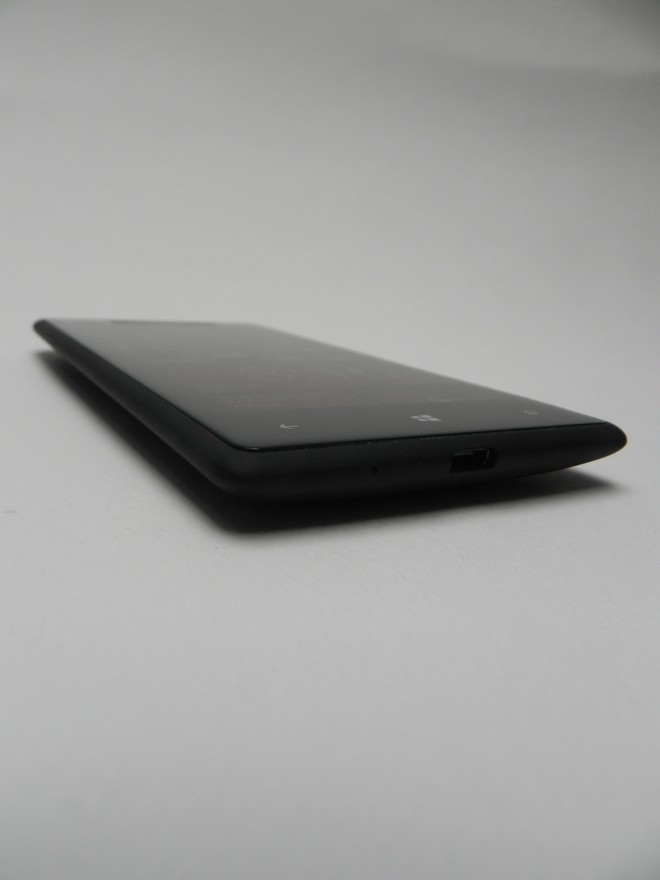 Overall, the design will win you over, especially if you consider this is a precursor of the HTC One design. As far as hardware is concerned, we get a Qualcomm MSM8960 Snapdragon dual core 1.5 GHz processor, an Adreno 225 GPU and a S-LCD2 display upfront, with a 1280 x 720 pixel resolution. The diagonal is 4.3 inches and this screen uses Gorilla Glass 2 technology. There's also Beats Audio on the specs list, 16 GB of storage, 1 GB of RAM, LTE, HSPA+, WiFi dual band and Bluetooth 3.1, as well as NFC.
At the back we've got an 8 megapixel camera, with autofocus, LED flash, 1080p 30 fps capture and continuous autofocus. At the front we've got a 2.1 megapixel camera with Full HD capture and finally the usual accelerometer, proximity sensor, compass and GPS are on board, while the FM radio is not present. The battery inside this smartphone is a Li-Ion 1800 mAh unit, that will offer 11 hours of talk time. In our test, the device got us a normal day of moderate use.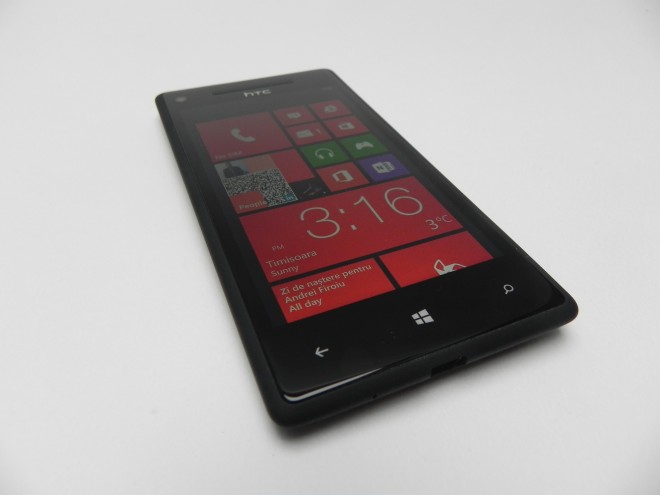 As far as multimedia goes, Beats Audio does a fine job and the device has an excellent bass and the audio experience is truly loud. The headphones are close to perfection and they isolate the noise perfectly. Moving to the video area, the brightness is OK, but the viewing angles were a bit underwhelming to be honest. The colors could have also been more vivid, but at least the screen's sunlight behaviour is OK.
The 8 megapixel camera is almost as powerful as the one on the HTC One S and it also uses ImageChip technology. We've also got a BSI sensor, wide angle lens and the video capture has a bitrate of 20 Mbps. I liked the photos I took with the phone in broad daylight and the results were truly great for a winter day. However, the video capture could need a bit of work on brightness.
As far as software goes, we got 1608 points in BrowserMark, which is reasonable seeing how most Android devices I tested gravitate around the same area. Meawnhile, in SunSpider we got 916 ms, that places us in iPhone territory, good news for IE 10 Mobile lovers. You can learn more about the software enhancements that HTC brought on this model from the video review below, but in the meantime, here's a list of pros and cons for this phone.
Here are the Pros:
good design, original and appealing
excellent audio quality and good volume
OK camera, almost as good as the HTC One S
no lag
good hardware
excellent brightness
Beats Audio is always a plus
And the Cons:
pricey when off contract
lack of equalizer
no microSD
battery could be better
WP8 feels unfinished
The device gets a 9.5 out of 10 for design, a 9 for hardware and 7.5 for operating system and UI, for a total of 8.66 out of 10. This is the best looking WP 8 device right now, if you ask me, but not the best cameraphone or multimedia buff gear that's for sure.