Every time I get in contact with the Huawei Nova phones I'm reminded of the rumors saying that initially Huawei created these devices to be made into Nexus units, but then Google backed out of it. In the end they became selfie phones for the feminine public, but they're so much more. We've already reviewed the Huawei Nova Plus, so now it's time for the Huawei Nova to be checked out. You can find online priced at $384 or even less.
Unveiled at IFA 2016, this device is a feminine midranger, focused on selfies and packing a 5 inch screen. It's a compact metal phone, for the ladies and comes in gray, silver or gold. Design-wise, we're dealing with the usual metal unibody approach and a back side that looks like it was ripped from the Nexus 6P. There's a 2.5D glass panel upfront, that looks pretty and the handset is very comfy to hold.
It provides good grip and also one hand use doesn't pose any problems. Buttons have solid feedback and as far as measurements go, the phone has a 7.1 mm waistline and weighs 146 grams. This means it's about the same size as the Huawei P9, being 0.1 mm thicker and 2 grams heavier only. It's also 4 mm shorter. Made of aluminum, this device opts for a glass camera cover (some say it's plastic actually), an approach we've seen quite a few times from Huawei lately.
It also has a slightly rounded back and a very nice shine of the metal frame. In the end, it's a slim, comfy and premium phone, better looking than the Huawei Nova Plus in my book. Now let's talk about the display. We're dealing with a 5 inch IPS LCD Full HD unit here, with a 443 ppi density and 16 million colors to show. We also get a 1500:1 contrast and 450 nits of brightness, at least on paper.
The video player on board is simple and lets you only set up the speed of the playback and a pop up play style feature. The viewing experience involves a crisp image, OK brightness, vivid colors and wide view angles. The contrast is I would say mid level. Pixels have an RGB Stripes setup and our luxmeter showed a pretty modest value of 382 LUX units, which should have been higher, to be honest.
We surpassed the LG G5 and HTC One M9 with this value, but scored below the Huawei Nova Plus and 408 LUX units, as well as the LG Nexus 5X. Settings include font size, brightness, color temperature (warm, cold and a hue circle to pick from), plus there's also Eye Comfort, that removes the blue hue from the screen, in order to less strain your eyes before bed.
The screen is good overall, but it could have been brighter. Now let's talk about the hardware. We're dealing with an octa core Qualcomm Snapdragon 625 processor here, the same one seen on the Huawei Nova Plus and also offering an Adreno 506 GPU. There's 3 GB of RAM in the mix, 32 GB of storage, of which 22 GB are usable, plus a microSD card slot.
The device has a fluid UI, no lag and provides a good performance. Gaming is also solid on this 5 incher, with all textures looking fine. The benchmarks we did involved Quadrant, where we scored above the Galaxy S6 Edge and ASUS ZenFone 3, as well as AnTuTu 6, where we scored above the ZenFone 3 and Huawei P9 Lite. In 3DMark Ice Storm Unlimited we went past ASUS ZenFone 2 and we were pretty much on par with the iPhone 5S let's say.
Finally, in BaseMark X we surpassed the Huawei Nova Plus. I'd say that the performance checks out for a typical midranger. Now as far as temperature goes, we achieved 32.8 degrees Celsius after running GFXBench and 35.1 degrees after running Riptide GP Renegade, so there's no overheating luckily. On the battery front, there's a 3020 mAh unit (4.4V) and to put this in context, the Huawei P9 has a 3000 mAh battery and the Huawei Nova Plus offers a 3340 mAh unit.
Keep in mind that the 14 nm CPU also helps with the lower power usage, so that's also a thing to consider. We proceeded to do a test of the HD video playback time, achieving 10 hours and 18 minutes of playback time, which is quite good. It surpasses the LG G5, LeEco Le Max 2 and scores below the iPhone 6 though. In PCMark we scored an excellent 9 hours and 24 minutes, which made the Huawei Nova claim the 10th spot in our top at the time of the review.
It even surpassed the Galaxy S7 Edge and it was on equal terms with the Samsung Galaxy A5 (2016). Even the Nova Plus got beaten. Charging requires 2 hours and 11 minutes, which is reasonable and the equal of the Huawei Mate 8 charging time. We also went past the iPhone SE. Settings related to the battery let us close the apps that use an excessive amount of power, keep WiFi on during sleep mode and then there's the Power Plan option.
That one includes modes like Performance, Smart and Ultra Power Save. The first two let you adjust the CPU and network, while the last only gives access to basic features. Finally we've got a Protected apps area and an Optimize button. Time to see what the acoustics have to offer on this handset. We are provided with a 6 hole speaker grille at the bottom and a music player that has a simple UI and no EQ.
The listening experience involves a loud and clear sound, solid bass, great voice rendering and no distortion, plus no vibration. There are also no headphones bundled with our test unit, so we couldn't test that aspect. We did have a decibelmeter on hand, to test the prowess of the speaker and got to 85.7 dBA at the front and back using an audio sample, or 89.5 dbA using the game Riptide GP Renegade.
That's a pretty good result, one that dwarfs the Huawei Nova Plus and its 83.5 dBA. It's on equal terms with the Galaxy Note 4 and placed sixth all time at the moment the review was done. A special app on the device lets you include DTS Headphone X acoustics in the mix, plus there's a Panoramic Surround option. FM radio is also on the table and FLAC support is provided by the music player. Since we're happy with the tunes, let's discuss cameras.
At the back there's a 12 megapixel shooter, with autofocus, F/2.2 aperture and PDAF, as well as a LED flash with 1.25 micron pixels. At the front there's an 8 megapixel fixed focus cam for the selfies, the device's selling point. Keep in mind that the main camera doesn't have optical image stabilization, unlike the Huawei Nova Plus, which had it.
The Camera app starts up fast and offers fast picture taking, a fluid zoom and fast focus. The UI is typical for a 2016 Huawei phone, with Modes like Panorama, Super Night, HDR, All Focus, Pro, Watermark, Audio Note, Slow Motion, Good Food and Document Readjust being available. The Pro mode proposes functions like white balance, ISO, focus, exposure, shutter speed and metering.
You can also set up the resolution to 12 MP in 4:3, 9 MP in 1:1 and 9 MP in 16:9, plus use the Perfect Selfie template, do some Object Tracking, use a Timer and tweak saturation, contrast and brightness. Finally, you can use the typical Huawei functions Light Painting, Time Lapse and Beauty. Speaking of Beauty, the front camera also lets you use a slider to beautify your shot and add some virtual makeup with a dedicated option. Said makeup includes virtual lashes, blush and lipstick.
Moving on to the gallery of shots taken with this camera during the day, we first took some pictures in Timisoara, Romania. It was the end of October, on a very cloudy day and we achieved realistic colors, good lighting (for a cloudy day) and some solid closeups. We zoomed into landscape shots to find lots of detail for a 12 MP shooter and I liked the green hue offered here, since it was realistic.
The HDR was efficient and the zoom into that metal box was satisfying. The whole collection of shots we took was very clear, with no blurred picture, or if we really want to be realistic about it, let's say that 4 or 5 pictures tops were not exactly perfect out of 100. The Panorama was crisp and had OK brightness, plus the resolution of 9792 x 3136 pixels was good enough..
We also registered a good dynamic range throughout our captures and even with the sun in front, everything was solid. Objects had a great texture, when caught on camera. The performance and quality reminded me a bit of the LG Nexus 5X, Samsung Galaxy A5 (2016) and it could even fight the ASUS ZenFone 3 on equal terms, maybe even the iPhone 6 units.
Selfies, which are a core feature here received an extended test from us, with the aid of a lovely young lady. She took dozens of them and achieved great skin texture and clarity, a nice use of the Makeup feature, in both sunlight and shade. The subject and background were excellently lit, detailed and rendered. The front camera is on par with any selfie shooter you've seen on a flagship in 2016.
Now let's get to low light capture! We first have some icecream pics taken at night indoors, with a fantastic flash and clarity and the use of Good Food certainly brings out the sweets' texture. The indoor shots were also OK, but sadly, the low light outdoors ones were a bit blurry. The street light halos were big, but at least the brightness and clarity was reasonable.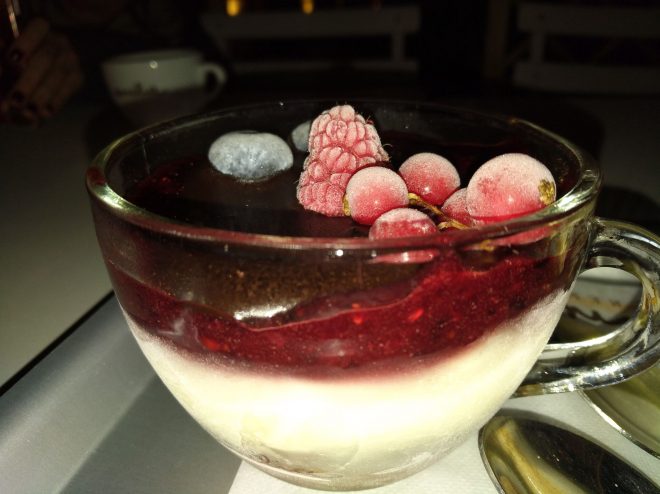 The brick wall we photographed really came into place as a real object, not just a visual representation. The later shots within the low light gallery had a better quality than the first ones. Even the street lights became better and the yellow lighting is faced OK, which is something that troubled even the mighty Xperia XZ. Some moved and blurry shots did happen here and there, so in the end it's a bit below the LG Nexus 5X maybe.
It remains a very solid camera for a midrange phone, clearly ahead of the pre-Honor 8 Honor models and even some Huawei Mate devices. Videos were shot in MP4 format, in Full HD, at 30 FPS and with a bitrate of 20 Mbps. Let's get this out of the way: digital stabilization was rather poor, but the colors and clarity were OK. The microphone behaved fine and brightness was also solid.
The 4K video was very crisp. When zooming in we met with quality loss, but when we don't zoom, the details are rather solid. We also experienced some focus loss and the good news is that audio capture happens in stereo. The stabilization was once again confirmed to be shaky, via multiple captures, not just a stabilization test. Only the microphone and color choice are good here, basically.
And somehow, these two aspects are better on the Nova than on the Nova Plus somehow. We're also quite a bit below the fantastic video capture of the Nexus 6P sadly. So, a bit of a mixed bag this camera, with good photos, but not very impressive video capture. Low light videos were shaky, but we did have good object tracking and the microphone was once again spot on.
Sadly, the longer we look at night time videos, the easier it is to spot flaws like a yellow hue, grain, focus loss and overall this is not a very good low light capture. You can forget about filming in nightly concert venues or events basically. Now that the camera is done and dusted, let's discuss other aspects. For example the preinstalled browser of choice is Chrome here, with a mid level speed and so-so benchmarks (Vellamo and Sunspider).
The virtual keyboard offered here has big keys and Swype, so that's nice. As far as connectivity goes, Huawei Nova is a dual SIM unit, with one of the slots being a nano SIM and also doubling as a microSD card slot. LTE Category 7 is available here, with download speeds of up to 300 Mbps. Then there's USB Type C, WiFi b/g/n, Bluetooth 4.1, GPS, Glonass and NFC.
The dialer offers the usual features, like filter, Pocket Mode and Speed Dial, while the calls are loud and clear, signal is good and the microphone was excellent. We proceeded to do a SpeedTest, reaching 92 Mbps in 4G download speeds and 46 Mbps in upload, while the WiFi test brought on 47 Mbps in download and 25 Mbps in upload. The 4G results are rather good, but the WiFi ones don't impress.
Now let's discuss the OS, UI and apps. We're running on Android 6.0 Marshmalllow here, with EMUI 4.1 on top and offering the same experience as the Nova Plus. The UI is minimal and lacks gloss, while the lockscreen has an alternating wallpaper.
Multitasking is done via a horizontally scrolling list of thumbnails. You can pinch the homnescreen and trigger features like wallpapers, widgets, transitions and layout (alignment and that sort). The dropdown section includes notifications, quick settings (screenshot too) and then we get to the actual Settings. There you can tweak the home screen style, set up the navigation bar, floating dock, motion control, one hand UI, glove mode and the fingerprint scanner.
This scanner has a 7 step setup, it's fast and accurate, plus it lets you unlock the device by putting your finger at 90 degrees or 180 degrees even. There's no app drawer here and the preinstalled app list includes 53 apps, which is a lot. At least the games and social networking apps can be uninstalled. About 11 can be gotten rid of.
And now I guess it's time for the verdict!
Here are the Pros:
good looking phone with solid build
the screen is OK
good performance
excellent battery
loud speaker
both cameras take very good pictures
fluid UI
And the Cons:
screen could be brighter
video capture is underwhelming
low light capture isn't constant
WiFi could be faster
lots of apps preinstalled
no screen protection
Huawei Nova is still a solid midranger, a compact phone that fits between the Honor and Mate series perfectly. It takes great selfies, has an excellent battery and solid performance. It's a device for the teenage girl, or even boy, since boys also take selfies, right? In some areas it's better than the Nova Plus, but in the end it's also slightly below the ASUS ZenFone 3.
Still, it's better than any LG or HTC midranger, plus it dwarfs all Honor phones prior to Honor 8.  The device's latest price is here.