Huawei is one of the most active Chinese manufacturer that is constantly expanding its line of products, in Europe and in the US. We've seen some great devices announce at MWC, Huawei included but that is not the only territory for launching new smartphones.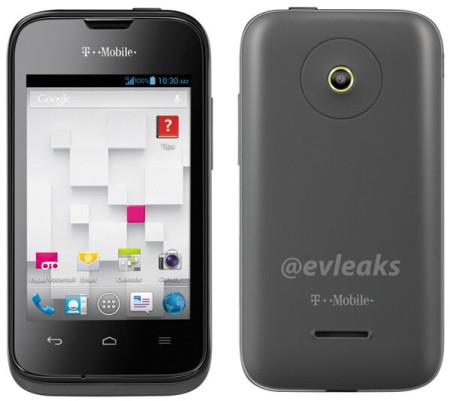 T-Mobile is expected to get a new Huawei device later this year that will likely be very cheap on contract. The Prism II is a modest Android smartphone, designed to offer a good price / quality ratio. @evleaks has spotted the device in a press shot and it looks quite good for a device that is going to be among the cheapest available from the US based Carrier.
According to the rumors, The Huawei Prism II will be supporting a hardware configuration that will satisfy the most basic needs in terms of reading emails, texting and even browsing. It is powered by a 1 Ghz processor and offers a low resolution HVGA 480×320 display. The device comes with Android 4.1.1 Jelly Bean that is likely to bost its performance to a good extent. As the previous model in the Prism line was released in May of 2012 for $20 on contract, the Prism II should not be far pro it in terms of pricing.