According to the folks of MacRumours, the matte iPhone above is the new version of Apple's handset, that just got compared with the "old" 3G unit. We've got no confirmation yet, but we're sure that it's going to pour with such images, till June 8, when WWDC kicks in and brings us the new iPhone.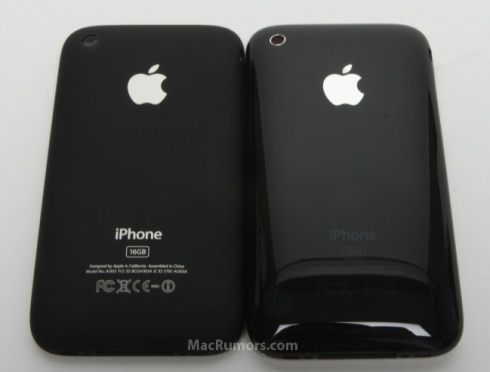 Last we heard, a Chinese company posted pictures showing the new iPhone's parts on the web and sadly there was no OLED screen among them, just the same LCD display we've seen on previous versions.
Wonder how the iPhoneg 4G will look like, as it would be really weird to keep the same design for 3 years… but sales are going well,  so Apple's handling it.
[via Gizmodo]