It appears that the iPhone 5C was real, since Apple did unveil it today and the "C" doesn't stand for cheap, that's for sure. The device goes for $99 in the 16 GB version on 2 year contract, and $199 in the 32 GB version.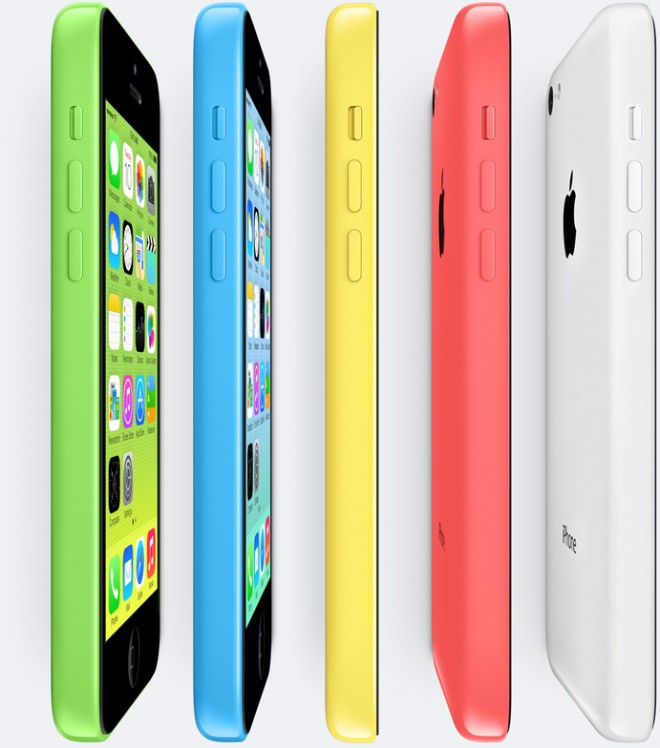 Off contract it will be $550, so that's certainly not cheap. The iPhone 5C is basically an iPhone 5 with a plastic housing around it, keeping the bulk  of the specs of last year flagship. The handset packs a 4 inch Retina Display with the same 640 x 1136 pixel resolution, an Apple A6 chipset, iOS 7, an 8 megapixel camera and 100 Mbps LTE connectivity.
We've got WiFi a/b/g/n, Bluetooth 4.0 and an 8 megapixel camera with LED flash at the back. The iPhone 5C is made of polycarbonate and it will come in 5 color options, including white, blue, green, yellow and pink. The product goes on pre-order on September 13th and it will debut in stores on September 20th, in US, China, the UK, Australia, Canada, France, Germany, Japan and Singapore.
The device will also get colourful cases, some of them with a ton of holes poked into a back, like a Connect 4 game. Said cases will cost $30. This product is thicker than the iPhone 5 with 9 mm vs 7.6 mm. So, are you underwhelmed or not?