It's time for the iPhone 7 leaks to enter a new phase, the one of dummy photographs, as both the regular version and the Plus model have leaked in dummy form. The iPhone 7 Plus is particularly well detailed here, with a smaller than expected dual camera bump. Shot appeared courtesy of Nowhereelse.fr.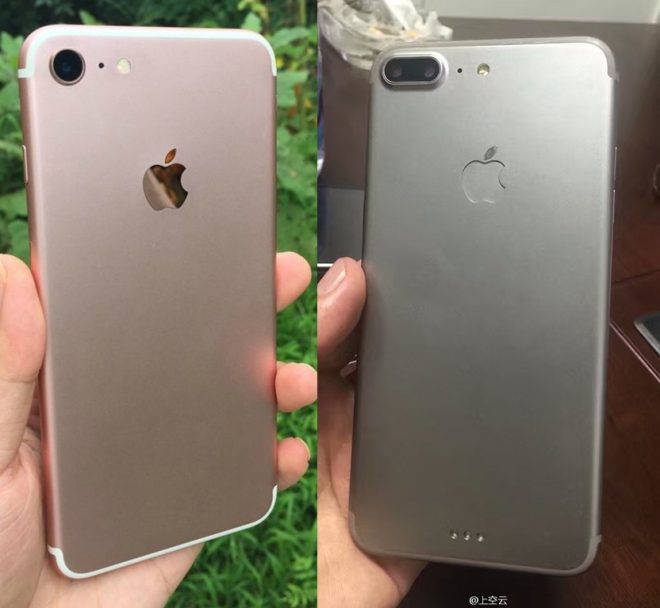 This is a pretty long and big 5.5 incher, as we've gotten accustomed to from the past Plus iPhones. There are 3 Smart Connector pins at the bottom of the back area, that will be used to connect to a variety of accessories. We're talking about keyboards, maybe some gaming gear or perhaps a wireless charging mechanism. The antenna cutouts are placed at the top and bottom, like in previous leaks and the general format is the same as the predecessor.
It looks like a pretty slim device and I have to say that these dummies are well done enough to imitate metal texture. There's talk of these models lacking a Mute button on the side, which seems rather odd. The Home button seems flat, as rumored and it'll probably be a capacitive button in the end.
via patentlyapple