The iPhone was officially launched today in China, via China Unicom, one of the country's most important cellphone carriers. As you can see in the images below, not many people turned up to the official launch, a sure sign about the interest of locals in the real iPhone and not its very  many clones, coming from China.
The pictures were taken at the Beijing Apple Store on Friday afternoon (Chinese time), just before the sales kicked off. Also, the shots are an indication of China Unicom's excessive preparations for the iPhone's debut, so I guess they'll be disappointed by the first day's sales.
However, the fact that people don't step on each other's toes at lines on the first day of the launch doesn't mean that the handset won't be received by a wide segment of the population. Keep in mind that the number of iPhones sold in China through Hong Kong and Taiwan imports (and other countries) reaches 2 to 5 million units.
Plus, there's a huge customer base to take advantage of, since China has 710 million total cellular subscribers.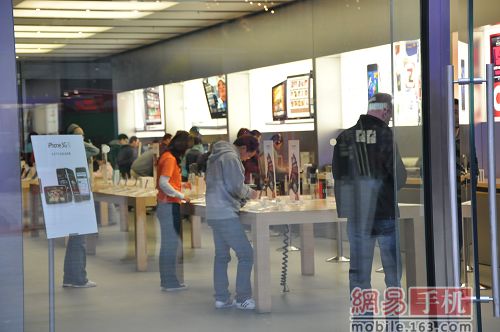 [via mobilecrunch]