Antonio De Rosa designed some pretty interesting iPhone 4G concepts and now he's back with an original Apple watch. Dubbed the iWatch, this design is pretty appealing, although a tad bulky for one's wrist. The Apple concept watch supports WiFi, Bluetooth and incorporates an LCD projector.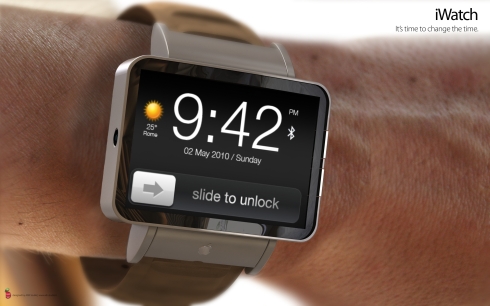 iWatch features an RSS Reader, 16GB of internal memory, weather forecasts and support for connections with the iPad and iPhone via WiFi.
The above-mentioned LCD projector will be used to show images and hopefully videos anywhere, possibly at the cost of a very big battery on the device. Will this gadget ever become real?
[via Concept Phones]