KDDI and Okinawa Cellular have released a new flip phone dubbed Marvera2. This model is made by Kyocera and it comes with a LCD display as the main screen, plus an 8 megapixel back camera. The main screen has a 3.2 inch diagonal and a 854 x 480 pixel resolution.
The device has a long lasting battery, a waterproof case and it's also dust proof. Marvera2 has a 1020 mAh battery, a microSHC card slot, CDMA and GSM Connectivity, plus WiFi. This unit measures 16.8 mm in thickness, weighs 126 grams and its body comes in black, white and pink. The price of the phone is around $300, so it's not a very big one.
Marvera2 is a pretty elegant smartphone and its black model has elegant accents and a trackpad sort of mechanism on the numeric keypad part. Flip phones are still a big deal in USA and Japan, where such models are still popular, although not as much as they were 10 years ago. Apparently, there's also a special feature here, a Smart Sonic Receiver, that makes it easier to hear the device ringing.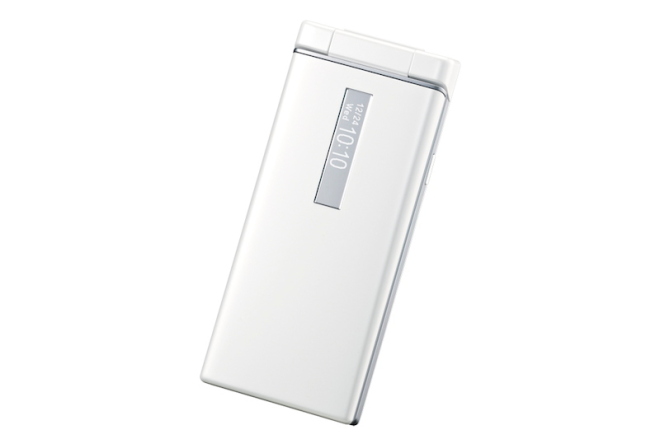 via k-tai