Just after finding out the potential camera and screen choice for the Meizu MX4, we find another leak regarding its price. The new smartphone is said to be priced at $406, according to the leaflets pictured below.
They also portray the device in renders this time, not hands on shots and it appears it will come in black or white with a circular symbol Home button, like the Xiaomi Mi Pad. This new device is supposed to feature a dual LED flash and a 20 megapixel camera and the source of the leaflet piece says that there will actually be 4 versions of the hone, not 3 like we already knew.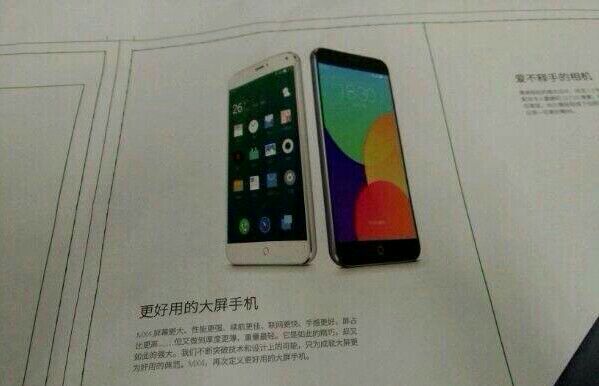 Flyme 4.0 is quoted as the OS, on top of Android and things we already know about the Pro model include a 5.4 inch QHD display, a powerful Exynos, MediaTek or Qualcomm CPU inside and 3 GB of RAM. We have seen comparisons between the MX4's design and the one of the iPhone 6 and if you look at it closely, the device does resemble Apple's future hit a tiny bit. However, it also has the potential to set a new record as far as narrow screen bezels are concerned.
Via cnbeta