It appears that Lenovo has big plans for August 5th, as it just teased a fresh unveiling of a brand new smartphone then. The poster features Lebron James, if my basketball knowledge is correct and the new model that will come in August is the Lenovo K920.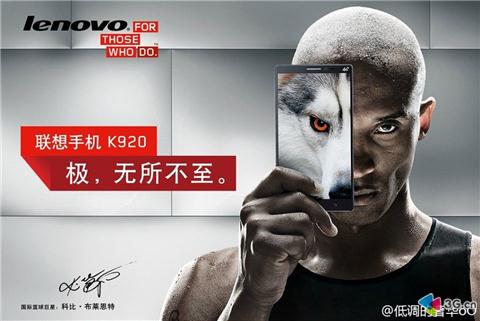 This is supposed to be a 6 inch phablet, one that we've already seen partially through another teaser posted on the web this week. The device is expected to feature an all metal body design, typical for the K series models. It's also expected to be the world's first dual SIM dual standby 4G unit, apparently. The thickness will be around 7.7 mm and the screen will be a 2K unit, if all speculations are correct.
Lenovo plans to launch this phone with a black or gold edition and I expect a very solid CPU inside, maybe a Qualcomm Snapdragon 801 or 805. 3 GB of RAM should be here, as well as a 13 megapixel shooter and the usual 3000+ mAh battery. Can't wait to see what kind of design we get: metallic or metal imitation.
Via mobile.3g.cn