LG G3 was reviewed here at GSMDome.com recently and we gave it a very high grade, that puts it in pole position for the "phone of the year 2014" title. In the meantime some regions of the world weren't lucky enough to get the phone till now. India is still waiting for it and we've got a teaser below detailing the debut.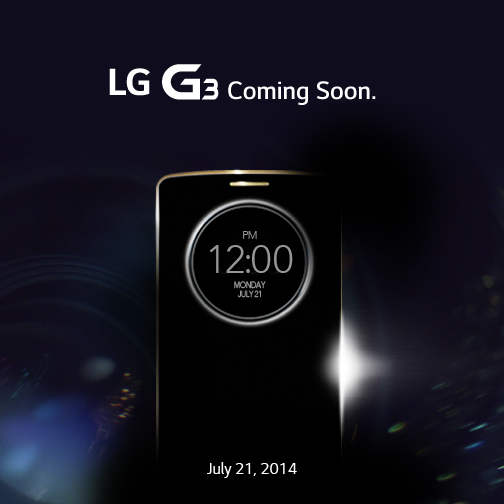 The handset will come to India on July 21st and LG teased that with both the image above posted on Twitter and the video below. It seems they focus on camera features most in the video and they're right to do that, since we were pretty impressed by the camera features of the device. Its laser autofocus works well and the night time shots look spectacular.
Stabilization is also good and a point highlighted by our review was the very high quality of the video capture. The intuitive camera UI may not be for everyone, since some people like to tweak ISO, white balance, exposure and the likes, but in the end I think you'll be happy with this model. I'm curious what the prices will be in India, seeing how this model sells for a mere $600 on T-Mobile USA free of commitment.
Via LG India