Verizon Wireless is preparing the debut of the LG Intuition 4G LTE phablet a couple of days earlier than predicted. Previously we knew that the product was coming on September 15th, judging by the date shown on the phone's home screen, but now there's a new report pointing towards the date of September 6.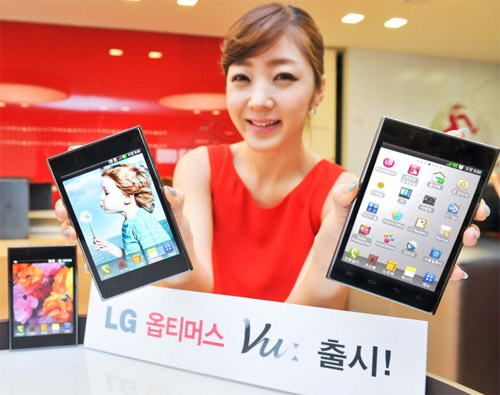 This Galaxy Note rival will get 4G LTE connectivity and it will be available on Verizon. Leaked internal documents say that retail channels will offer the product on September 10. Internationally available as the LG Optimus Vu, this 5 inch device has its own stylus, a dual core Snapdragon S3 processor, 8 megapixel rear camera and front facing camera. It's got a 4:3 aspect ratio and a squared design, that always made it stand out from the competition and started the design trend of all recent LG devices.
I would have expected better specs from this model, but it was announced in February after all. Meanwhile, LG announced recently the LG Optimus Vu II, with infrared sensor and remote control app. Samsung also has the Galaxy Note II ready to arrive, so the phablet market is busy enough for you to skip or ignore the Intuition 4G LTE, I guess.