Modu surprised everyone in 2008, when they introduced a prototype of their modular phone during MWC 2008, but postponed it and laid off 25% of the company's staff in November.
Now it turns out that they'll bring a production unit to Mobile World Congress 2009 and they'll be launching the device at the beginning of the next quarter.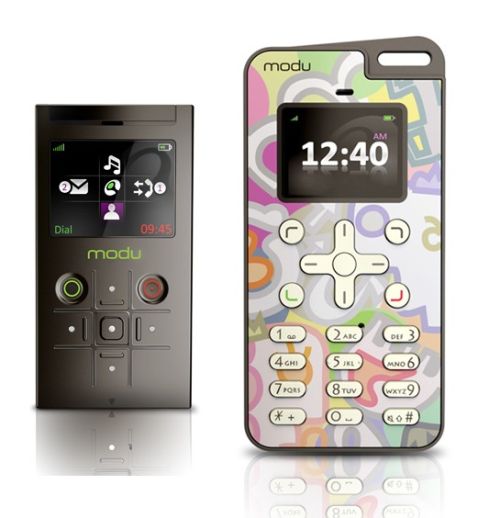 What's the Modu phone all about? The main unit is a small handset with 2 GB of memory and a revamped interface, that can be slipped into different jackets, that enhance its features and add a cooler design to the package. Among these jackets there's the Night Jacket, that displays a "night life design", flashing lights, night mode imaging and an unique interface, or the Street-art Jacket, that packs stereo speakers, a colourful design and a cool interface.
There's also a Classical Jacket, with just the basic functions of a handset and the Express Jacket, that makes Modu a colourful and "playful" device. The main unit of the phone will be available for $200 (2  jackets included), while the jackets will cost $25 to $100, depending on their features.
[via Boy Genius Report]