Yet another rumour concerning Motorola's new handsets Sholes and Calgary have surfaced and this time, they include the devices being mentioned in Verizon's internal tools. You should know that each and every Verizon outlet uses gizmos called "Cellebrites" and these are the ones that seemingly mention the handsets.
The "Cellebrites" are used by the carrier's employees in order to transfer customer data from one phone to another, so seeing Calgary and Sholes popping up in there is certainly a pretty big hint regarding their adoption, from the part of the carrier. Want a recap of Motorola Sholes' oh so many names? Moto A855 Sholes/ Shules/ Droid/ Tao, to mention just a few…
Moto Calgary A555 shouldn't be a stranger for you, if you've been with us in the last  months. Launch date and leaks soon?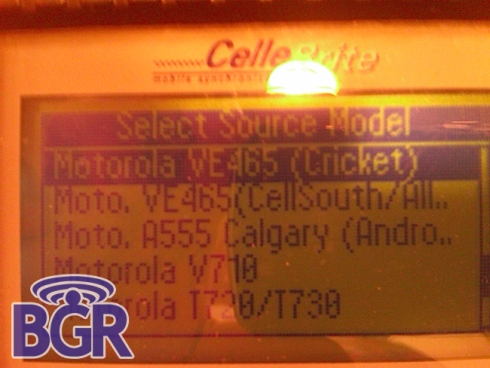 [via BGR]