In case you didn't know, sports outfit creator Puma teamed up with Sagem and created the very cool Puma Phone. The device is pictured below and it was announced and demoed yesterday in Barcelona, during MWC 2010.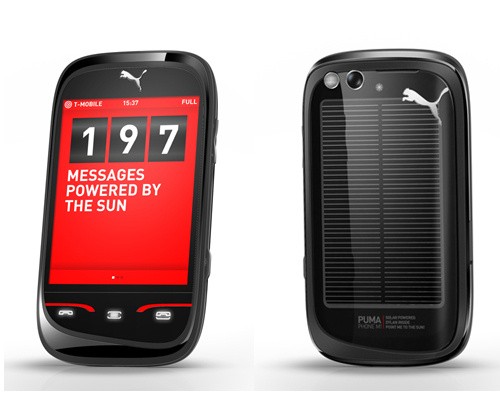 This is a solar-powered handset, with a solar panel at the back, a GPS, a front facing camera, built-in FM radio and a 3.2 megapixel camera. There's also a 2.8 inch touchscreen display on board and you should also know that the Puma Phone will arrive in an eco-friendly package.
Puma's handset is very lightweight and we learn that its camera comes with an LED flash, 6x zoom, while the new Sagem model also packs a compass, geotagging and sports features (pedometer, stopwatch and GPS tracker). Expect the Puma Phone to arrive in April all across Europe, with a yet unannounced price tag.
[via Engadget]