Alcatel was known for a large part of its history as a low end handset maker and now it's starting to operate in the higher end area, years after being bought by an Asian firm. Today, at MWC 2013 in Barcelona they've unveiled a very hot model, with high end specs, called the One Touch Idol X.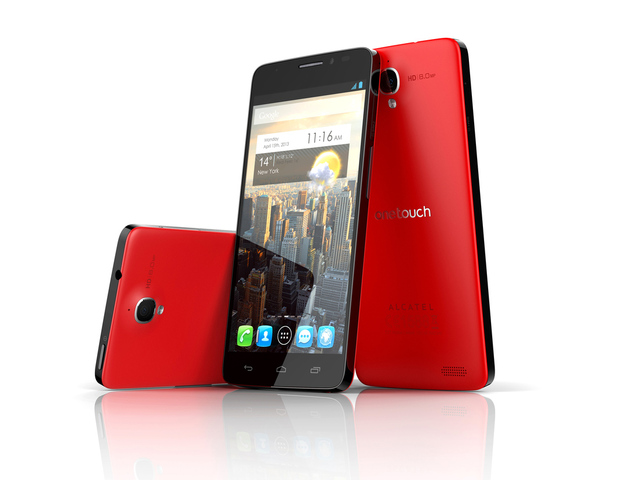 The smartphone packs a 5 inch 1080p display, runs Android 4.2 and uses a quad core 1.2 GHz CPU. Inside it has a 16 GB internal memory, complemented by an SD slot and while at the back we should have a 13 MP camera according to the Alcatel PR, the pics show an 8 MP sensor. I guess we'll have to agree to disagree. The Idol X will also pack a 2,000 mAh battery and it will come in variety of colors, reminding me of the Nokia Lumias for some reason.
This is also a pretty thin device, at merely 7.1 mm in thickness, just like the Motorola Droid RAZR. There's no LTE on board and a US debut seems very unlikely right now. The phone will be launching around July, although the exact date or price aren't known.