While we were hanging out at the Meizu booth at MWC 2015, we got a quick demo of the Meizu MX4 Ubuntu Touch version. The device keeps its specs from the original Meizu MX4, but the software takes a different approach. Feel free to check out the video below for extra details.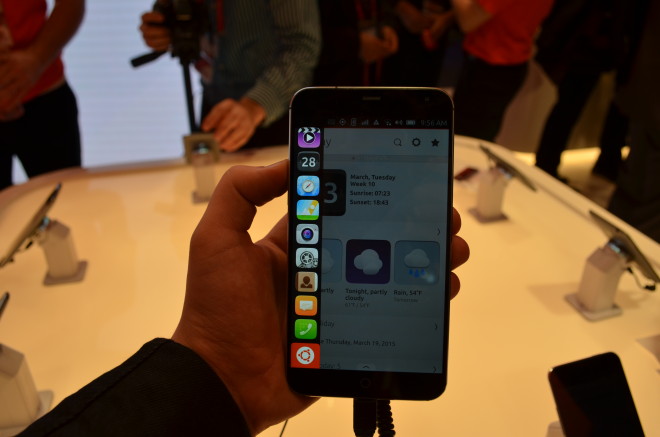 The Ubuntu Touch experience was first toyed with on the likes of the Nexus 7 and Nexus 4 and now there are custom versions of phones with this platform on board. The information is now arranged in "scopes", which will aggregate your services and apps, the ones that you need to access most often. Everything is customizable and you can select your own list of scopes.
The interaction with the handset is gesture-based and right now the Meizu MX4 Home button wasn't operational in this build. The phone keeps its 5.4 inch Full HD screen, 2 GB of RAM and its powerful MediaTek octa core processor. Back to the software, if you swipe from the left edge you'll open a list of the favourite apps, while swiping from the top gives you access to the system settings.
Finally, a swipe from the right triggers the task switcher.