ZTE is a Chinese brand that's known for its rivalry with Huawei among others and today they push that battle to a new level. A series of renders of an upcoming ZTE flagship phone have leaked and they seem to show us a handset that's almost identical to the Huawei P8.
The device also looks a lot like the iPhone 6 for that matter and also has very slim bezels, with an almost edge to edge approach. The camera is placed close to the back corner and seems to protrude a bit, if you look closely. We also get a dual LED flash, plus an aluminum unibody approach here, just like the Huawei P8. What's new here?
Well, ZTE decided to use 2.5D curved glass panels on the front and back of the device. The back side is also not shy of using plastic cutouts like the iPhone 6, while the P8 used more discrete ones, through a special molding process. We expect a decent price for this flagship and also we're curious what CPU will be inside, since ZTE doesn't make its own chipsets like Huawei.
It'll probably be a MediaTek Helio X10 or maybe a Snapdragon 810.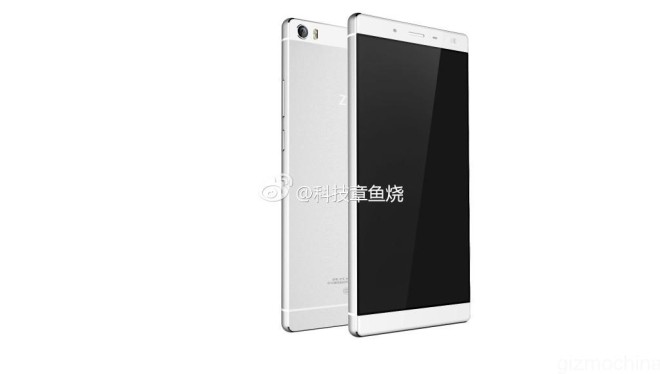 via gizmochina