Just one hour ago Nokia and Microsoft announced the Nokia Lumia 920 handset, a new Windows Phone 8 device that debuted in Helsinki. We're dealing with a device that features a curved 4.5 inch PureMotion HD+ display and a dual core 1.5 GHz Snapdragon S4 processor as the thicker of the smartphone.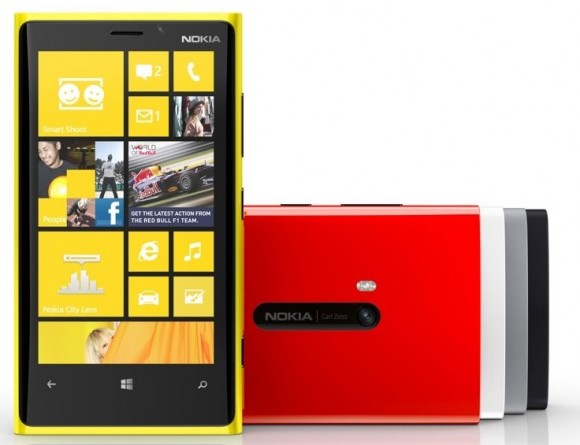 Other features include a 2,000 mAh battery, NFC, integrated wireless charging and at the back there's an 8.7 megapixel PureView camera, with support for 1080p video capture. The screen supports a 1280 x 768 pixel resolution, so it's past HD and it's also 25% brighter than any other panel on the market. This is also the fastest LCD Nokia ever included into a smartphone. Nokia also offers a technology called Super Sensitive Touch on the device that makes it work with gloves or mitts in the winter.
The PureView action here is not the 41 megapixel kind, but rather a new piece of modern technology involving a "floating lens", with kickass hardware image stabilization and impressive low light abilities. The case is all polycarbonate, but this time a glossy and polished one, not a matte one. Nokia Lumia 920 uses wireless charging based on the Qi standard and it will come in pentaband LTE and HSPA+ versions later this year. The device runs WP8 obviously and will come in yellow, red, white, grey and black.