Nokia has just started sending out invites for its CES 2012 press conference, while hinting at future Lumia devices. These will most likely debut next month in Las Vegas, at CES. Everyone's favourite is the new Nokia Lumia 900, that's a mere rumor now, in spite of the many leaks lately. This is a seen as the first Nokia Lumia model in the US with LTE connectivity.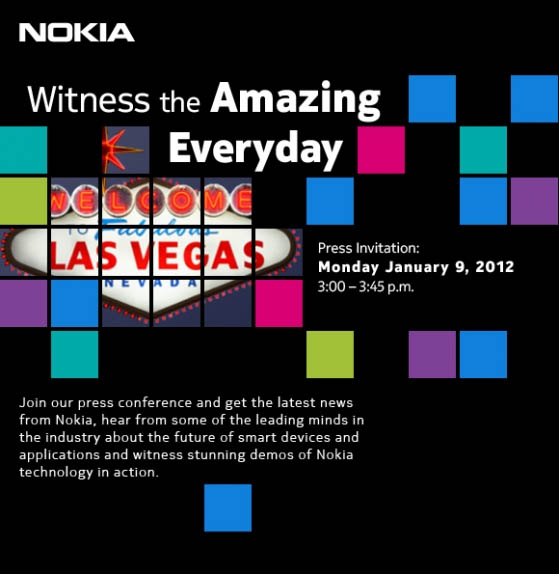 Speculations say we might see a 1.4GHz processor on this baby, a 4.3 inch ClearBlack AMOLED screen and an 8 megapixel camera. Also, the design is expected to be the same as the one of the Lumia 800, but only bigger. Together with the line of Lumia phones penetrating the USA, Nokia and Microsoft are gearing up for a huge promotional campaign in the States. The Finnish phone maker will most likely team up with AT&T to launch the Nokia Lumia handset showcased at CES 2012 and people say that we might even see Windows Phone Tango being demoed here and included on the new Nokia phone.
This OS will bring LTE support and also support for lower end devices with 480 x 320 displays and BlackBerry style design. Nokia could also team up with Verizon, knowing their powerful LTE lineup, so that's an appealing idea. After Tango we'll wait for WP Apollo, also called Windows Phone 8, that will bring 1280 x 720 pixel resolutions and dual core support. However, that will come in the summer of 2012… in the meantime we count down to the beginning of 2012 and CES!