NTT DoCoMo, the most important Japanese carrier has just announced 22 new handsets that will hit the local market in the upcoming months. These numerous devices are divided into 4 new series, docomo STYLE, docomo PRIME, docomo SMART and docomo PRO. As you might have guessed, the STYLE series is all about fashionable device and less features…
The other 3 series are more based on performance and high end features, an example being SH-04A, a phone built by Sharp which fits right in the PRO series. This handset resembles the HTC Touch Pro a lot, although it has better specs, like the 3.5 inch TFT touchscreen (854 x 480 pixels) and 5.2 megapixel camera.
docomo PRO also includes phones like the HTC Touch Pro, HTC Touch Diamond, BlackBerry Bold and Nokia E71, while the handsets of the other series can be seen in the pictures below. Most of these devices will be launched in Japan starting November 19, with the latest availability date set for March 2009.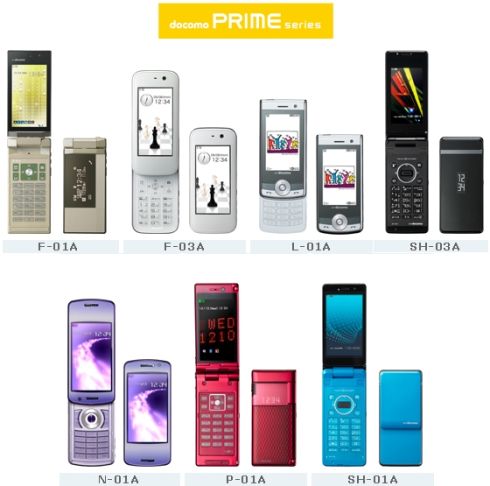 [via Unwired View]