We've all heard about dual SIM phones and even a triple SIM handset managed to get our attention at some point… However, a quad SIM phone (or whatever they call a handset with 4 SIM cards) was recently spotted on the interwebs. The one that got our attention is OTECH F1, pictured below and pretty well specced actually.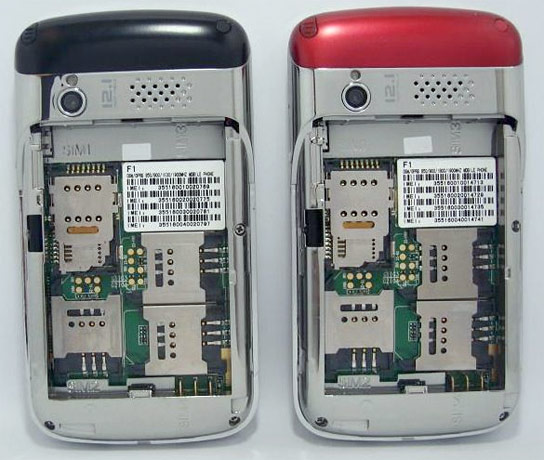 The device features a 12.1MP camera, a 2.4 inch touchscreen display, mobile TV and FM radio support. It also comes with Bluetooth, a full QWERTY keyboard and a FM radio tuner. We expect the handset to only be available in some part of Asia, so its European and US debut might be postponed indefinitely.
What would you do with four SIM card slots? Just how many carriers can a person like enough to have their services available on 4 SIMs?