After it was launched a few days ago, the new Philips flagship device called i966 Aurora gets now a first price on the Chinese market. We get to know that the phone in case that comes in the package with the YunOS 3.0 platform can be bought for a $605 price tag.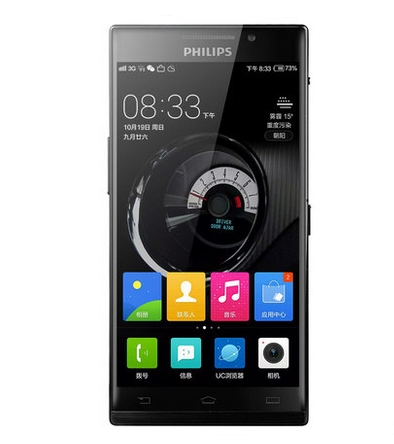 As we already know, Philips i966 offers a 5.5-inch Quad HD display with a 2.560 x 1.440 pixels resolution, a quad-core Qualcomm Snapdragon 801 processor clocked at 2.5 GHz, 3 GB of RAM memory, 32 GB internal memory, a 20.7-megapixel rear camera, a 8 megapixel front-facing camera and a 3.000 mAh battery.
Among other features brought by this device we can note again its fingerprint scanner found on the back under the camera senor, along with a pretty big speaker grille on the bottom. What do you think about the Philips i966?