After being announced as selling 5 million units at the end of March, Samsung Galaxy Note now gets a pink version, available starting today in Korea. Considering the device's evolution this was to be expected, especially since the smartablet was also mentioned at some point by a Samsung official as a gadget that will certainly appeal to ladies.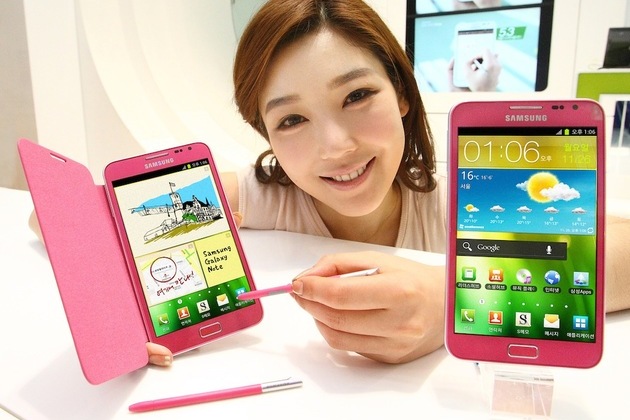 Samsung Galaxy S II also got the same treatment at some point, so now it was the time of the Galaxy Note to become a fuchsia piece of gear. The S Pen also gets the same color, but it remains as useful as ever. The 5.3 inch device has been growing in popularity, especially since its introduction in the USA and its courageous ads show in the States. Actually, if I'm not mistaking the device had 2-3 million units sold in late February and it already moved to past 5 million, so by the end of the year it'll easily beat 10-15 million units.
I'm really curious: are there any ladies who read GSMDome.com? And if so, do you feel tempted at all by having a fuchsia 5.3 inch smartablet next to your ear when chatting with your BFF about last night's Gossip Girl? Now I mean, really… is that a thing nowadays?!