HTC 8X is a Windows Phone 8 model you've probably heard of and recently we've had the chance to get up close and personal with it. During that testing time frame, we also played a game called Ragdoll Run. This was a fun to play 3D platformer, although it felt slightly repetitive at times. It's available for free in the Windows Phone Store, which is a good thing to start with.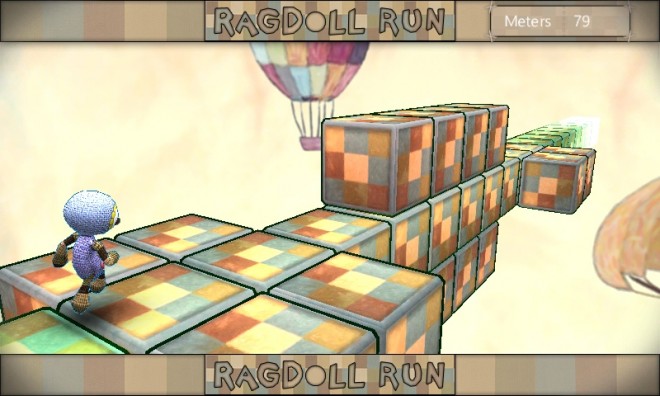 The concept of the game is simple: you control a ragdoll that runs on a series of cubes, in an universe you can rotate at the angle you desire. The character you control looks and feels like a fuzzy toy bear or a little devil, or like the modern toys that seem to be made of pocket lint or something like it. Your character will have to jump over obstacles, avoid spikes and collect jewels or coins. The ideal is to go for as many meters as possible without running into an obstacle.
There's also a paid version that goes for $1 and it removes the annoying ads at the top and bottom of the screen. There are selections of game difficulty based on speed, with the hard one being the fastest and the most challenging, but also the most fun one, if you ask me. We give the game an 8 out of 10 and you can download it from here.