A few moments ago, Samsung made a pretty interesting announcement on the Taiwanese market, more precisely the launch of two new uni-body metallic phones called Galaxy A5 and Galaxy A3. Now, the official site of the company published the phones pages and we can admire both smartphones in high-quality pictures.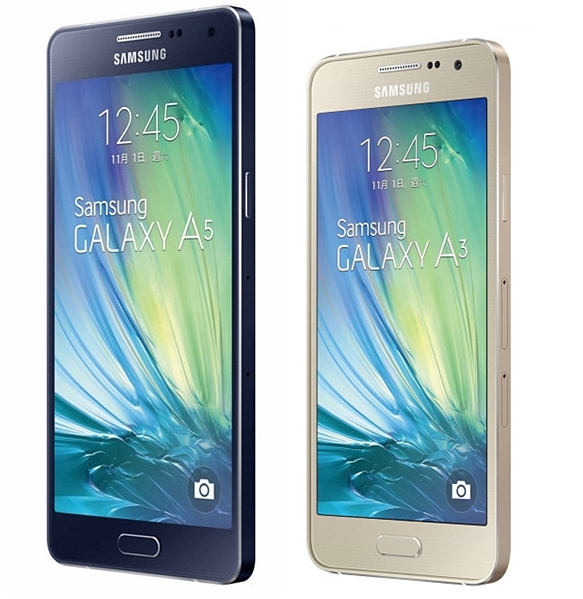 These phones are coming with a quad-core Qualcomm Snapdragon 410 64-bit processor clocked at 1.2 GHz, and a 5-megapixel front-facing camera with wide-lens for selfies. While the Galaxy A5 arrives with a 5-inch HD Super AMOLED display, 2 GB of RAM and a 13-megapixel camera, the Galaxy A3 offers a 4.5-inch qHD panel, only 1 GB of RAM and a 8-megapixel rear camera.
There's also some differences at the internal storage capacity and battery where Galaxy A5 packs 16 GB of memory and a 2.300 mAh battery, while Samsung Galaxy A3 give us just 8 GB of internal space and a 1.900 mAh battery unit. These phones will be priced at $380 (Galaxy A5) and $287 (Galaxy A3).
via: samsung.com