Just one day ahead of the big unveiling of the Galaxy S III in London, we spotted another pic of the model known as I9300. This one is once again rectangular, unlike the last units, that were rounded up. At least the Home button is pretty much the same, meaning that it's a physical button that's a bit more rounded and bigger than on previous phones.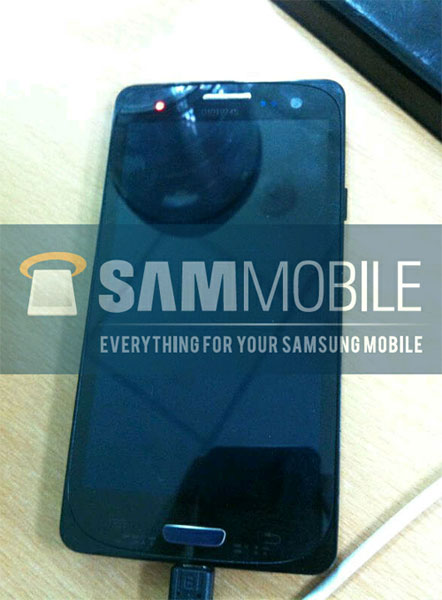 SamMobile received these pictures showing the handset in a dummy case, so that's why the rounded edges are lacking. The rounded areas can be seen in the picture and you can spot the rectangular casing covering them. Know that this model runs Android 4.0.4 out of the box and the tipster behind this leak says that the product will retail as early as next week, so maybe that explains the Samsung Russia countdown to May 5th… will they start selling the new flagship then?!
Also, the same tipster seems sure that Samsung will unveil another Galaxy device, aside from the Galaxy S III. Will it be a new Note, the 11.6 inch quad core Galaxy Tab or simply a new  Galaxy handset model with unique features, maybe 3D screen? Stay tuned and we'll let you know!