The Samsung Galaxy S4 debut event ended just one hour ago and I can still hear the echoes of the poor Broadway show I've just witnessed. That's right, Samsung decided to disguise the press event into a Broadway shows, one that became a kitsch in the end. Anyway, the handset is exactly like predicted and leaked: a Galaxy S III with better specs and a few new features.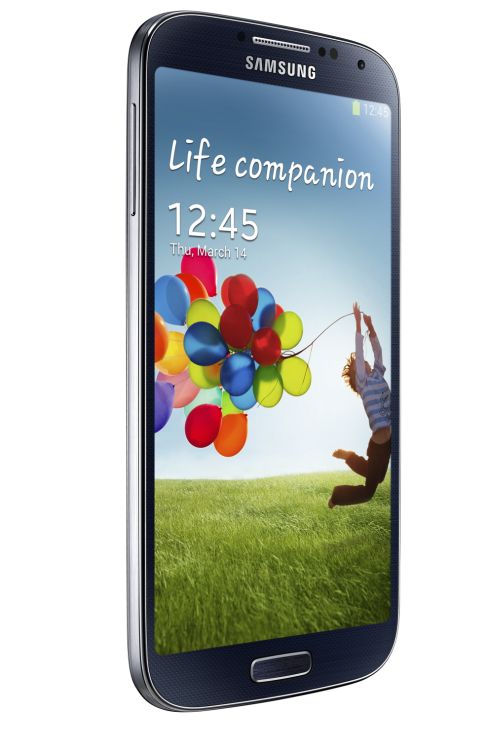 In case you missed the Samsung event that was live streamed on YouTube, know that it took place in New York, in a huge theater at 7 PM on March 14th. The device had its features demoed with the aid of some live action short plays, that involved a student lost in Beijing, getting helped by S Translator or a bunch of girls playing with the Galaxy S4 camera features, while partying their way into the urban jungle.
Moving on to the goods, the new Samsung Galaxy S looks a lot like the predecessor and the Note II, minus the dotted pattern at the back. The device will be available in black or white and it features a 5 inch Full HD screen with a Super AMOLED panel and a 441 ppi density, just like the Xperia Z. This display also supports interaction with gloves on and continuing the specs list we find 2 GB of RAM, an Exynors 5 Octa processor at 1.5 GHz, or a Snadpragon quad core at 1.9 GHz, depending on the region of the world you live in.
We can't really tell what Snapdragon it is, since Samsung didn't mention it. It's most likely the Snapdragon 600 or 800. Moving further, the device runs Android 4.2.2 and measures 7.9 mm in thickness, while weighing 130 grams. Believe it or not, this model is actually more compact than the Galaxy S III, with 0.7 mm less in waistline and 3 grams lighter. It measures 7.9 mm in thickness and weighs 130 grams.
Samsung Galaxy S4 features infrared connectivity just like HTC One, NFC, Bluetooth 4.0, LTE and a new generation of MHL. At the back we find a 13 megapixel camera with BSI, F/2.2 aperture and Full HD capture, while upfront there's a 2 MP videocall shooter. Just like the LG Optimus G Pro, there's a dual camera feature here, that allows you to capture both the subject and yourself, both in video and photo taking.
There's also an option called Drama Shot that will create GIF animations out of Burst shots. Finally, the eye scroll that was rumored recently became the Smart scroll, that will move the image up or down depending on how you tilt the phone while you're watching it. There's also Air View available, the one from the Galaxy  Note II, controlled via finger this time. Finally, there's a function called Smart Pause, that pauses a video when you look away from the screen.
Samsung Galaxy S4 will launch in 155 countries via 155 carriers and it will hit the market in late April. No info on the price tag and one last mention is the battery, a 2600 mAh unit, that should bring us about 2 days of usage. Another interesting feature showcased on stage was S Translator, that automatically translates spoken words or text and works with email and ChatON as well, for 9 languages for now.
Overall, I feel underwhelmed by today's experience, since we only got a Broadway kitsch and a Samsung Galaxy S3S. How about you?