The big Samsung Premiere 2013 event came today and took place in London, where we saw Samsung unveil a brand new series of Ativ tablets and notebooks, plus some variations of the Galaxy series. All of these models we already knew of, so no surprises appeared.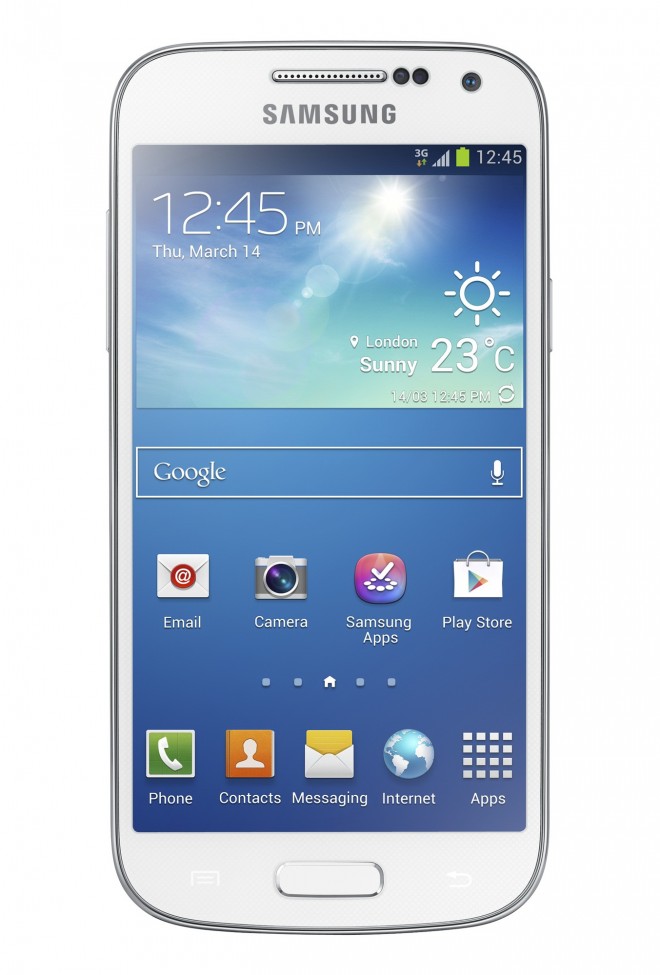 Samsung introduced the Galaxy S4 Mini, Galaxy S4 Active, Galaxy S4 Zoom and Galaxy NX. The S4 Mini is the smaller version of the S4, both design wise and screen wise, with a 4.3 inch Super AMOLED qHD display and a dual core 1.7 GHz CPU. This model weighs merely 107 grams, so it's a very compact smartphone. The device supports LTE connectivity, runs Android 4.2.2 Jelly Bean and as far as camera goes, we get an 8 megapixel shooter at the back and a front 1.9 MP cam.
The device comes with features such as Sound & Shot, Night, Best Face, Beauty Face and more, that you've probably heard of from the Galaxy S4 reviews. This model also packs apps like S Health and S Travel and its specs include WiFi, GPS, Glonass, infrared and a 1900 mAh battery. 8 GB of storage are present here, accompanied by a microSD card slot.
Galaxy S4 Active was also present on stage, with a Full HD TFT LCD display with a 5 inch diagonal, Android 4.2.2 and a case that makes it resilient to dust and water. This model weighs 153 grams, measures 9.1 mm in thickness and packs a quad core 1.9 GHz processor, 8 MP back camera and 2 MP front cam. This phone offers 16 GB of storage, 2 GB of RAM and a 2600 mAh battery, plus the Galaxy S4 suite of apps and features.
Next up is the Galaxy S4 Zoom cameraphone, with 10x optical zoom as its main feature. We've also got a Xenon flash and a CMOS sensor with 16 megapixel resolution. LTE is among the specs as well, together with a Super AMOLED 4.3 inch qHD display, Android 4.2, a dual core 1.5 GHz processor, a 2330 mAh battery, 8 GB of storage and WiFi. There's also 1.5 GB of RAM, a microSD card slot and camera features such as 3200 ISO levels, continuous capture with autofocus at 4 FPS.
Finally, Samsung Galaxy NX is the hottest device today and it's more of a camera than a handset, with interchangeable lenses, Android 4.2.2 as the OS, LTE support and an APS-C 20.3 megapixel sensor. There's also WiFi, Bluetooth 4.0, a HD LCD 4.8 inch display and a quad core Pega-Q 1.6 GHz processor.
This product is compatible with the lenses of other NX devices, all 13 of them. It also comes with hybrid autofocus, just like the best DSLRs out there and its shutter speed is 1/6000. Sadly, we've got no prices just yet, so we're in for a bit of a wait till we get these details and an actual launch date.