Samsung has unveiled its plans for the future of mobile batteries, including the energy/density ratios reached in the next years. That info came during a special event, where Samsung detailed more of its technologies.
This year Samsung will achieve an energy density of 700 wh/L and in the third quarter even 750 wh/L and 4.40 V. By 2017 the voltage will be 4.5 V and the energy density will be 780 wh/L. Fast charging was also mentioned, with the Samsung battery being able to charge up to 75% battery power within 30 minutes. In 2017, the battery charge will reach 80% in 30 minutes.
The South Koreans also unveiled a special version of flexible mini battery for smartwatches and bracelets. Samsung also promised longer battery life and the achievement of reaching more than an all day usage time, which is the current standard for modern smartphones.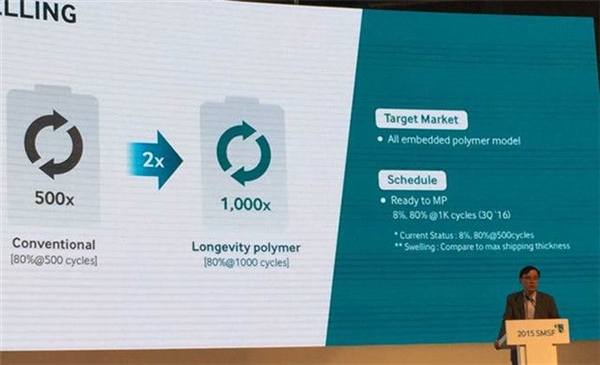 via cnbeta