Over the past days San Francisco hosted an event known as Display Week, that reunited all big screen makers in the world, exhibiting their latest tech. Samsung was among the big names, showing off a VR display with 4K resolution.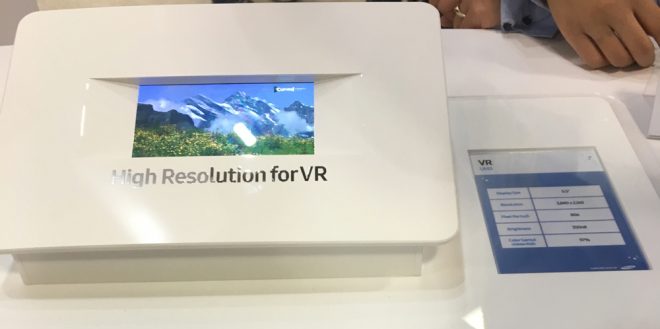 Good enough to fit on a phablet, the screen was a 5.5 incher with VR capabilities and a 3840 x 2160 pixel resolution. The screen showed off some gorgeous imagery, according to those present at the event, even outside a VR headset. Contrast and colors were excellent, but the frame rate was a bit on the low side. Right now, this panel is in prototype phase, but it may hint at what's to come.
The Galaxy Note 6 has been rumored to sport a 4K display, but seeing how this panel doesn't seem ready for prime time, we may have to wait till Note 7. Samsung also showed off a technology they called Bio Blue, that is aimed at showing less blue light, that usually affects our sleep patterns. This new screen shows only 6% blue light compared to the 32% of the current AMOLED screens.
This could also impact the strain of VR on our eyes. Back to the VR display, that one offers a 806 ppi density, 350 nit brightness and 97% color gamut. You shouldn't miss the demo below:
via uploadvr.com