After the iPad Pro came out, multiple slate makers were rumored to follow the trend and launch big screen devices. Some even went past the 15 or 16 inch mark and today Sharp unveils at 15.6 inch slate with modest specs, but massive design, dubbed Aquos Famiredo.
This device is meant for indoor use and it's priced at quite a hefty $745. I'd see this as a cooking tablet, particularly since it offers IPX5/7 certification, thus being partially resilient to water. Sharp Aquos Famiredo brings a 15.6 inch screen with a 1366 x 768 pixel resolution and it packs a quad core Rockchip 3188 processor, clocked at 1.6 GHz.
Specs also include 1 GB of RAM, 8 GB of storage, a microSD card slot, WiFi 802 a/b/g/n, Bluetooth 4.0 and microUSB 2.0. Sharp also offers a separate TV tuner, so you can watch TV on this behemoth. Its battery should provide about 5 hours of usage and the OS here is Android 4.4 KitKat. The Famiredo weighs 1.9 kg and this would make a fine slate for kids inside a classroom, among others.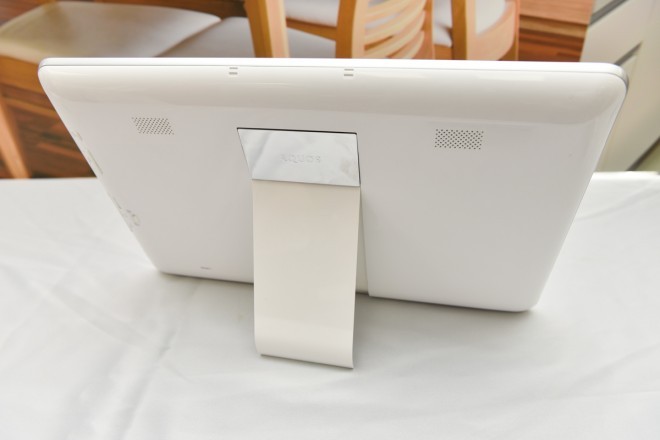 via Tablet News