Sony Ericsson's hot new handsets, Yari, Satio and Aino have just had their release dates confirmed, after we found out that Vodafone will soon be selling the XPERIA X2 smartphone.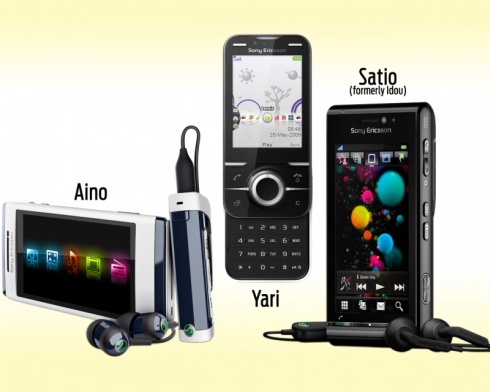 Satio is a 12.1 megapixel cameraphone, formerly known as Idou and it seems it'll be reaching Carphone Warehouse in the second week of October, in an exclusive silver finish. Black models will also be available, as the standard version and you have to know that Satio will also retail via T-Mobile, in November.
Sony Ericsson Aino will hit O2, exclusively in white, as for Carphone Warehouse and Phones 4U, they'll ship the black version of the phone. This handset will bundle a Sync station and Bluetooth headset and it'll be available at the same time with Satio and Yari. The latter will also be coming to Phones 4U and Carphone Warehouse.
[via whatmobile]