I already knew I was on to something when I tested the Motorola One Vision. I actually liked the 21:9 format a lot, so much that I wanted to play with the Xperia 1 even more. Unveiled earlier this year, at MWC 2019, the current Sony flagship recently reached us for testing purposes and we unboxed it below. It's priced at around $1000 and for a while there it was being offered with crazy bonuses. In some countries and on some carriers the Sony Xperia 1 came with a free TV Set or a pair of premium Sony headphones. How crazy is that?
First things first! when the first render of the Xperia 1 popped up, I was tempted to say it was a poor design, vertical and centered triple camera and all. But now after seeing it in persona, I can clearly say I was mistaking. I was among the haters that compared it to a TV remote. The whole "shtick" that Sony is using here, the long format has more pros than drawbacks.
It's a narrow device, comfy for vertical use and scrolling. Also great for horizontal movie watching, so what's not to love? If you want more information about Sony Xperia 1 you must check salbreux-pesage .Maybe the big top and bottom bezels… Anyway, since it's an unboxing, let's see what's inside the box:
charger (18W)
headphones
USB Type-C to USB Type-C cable
manual
adapter from USB Type-C to 3.5 mm audio jack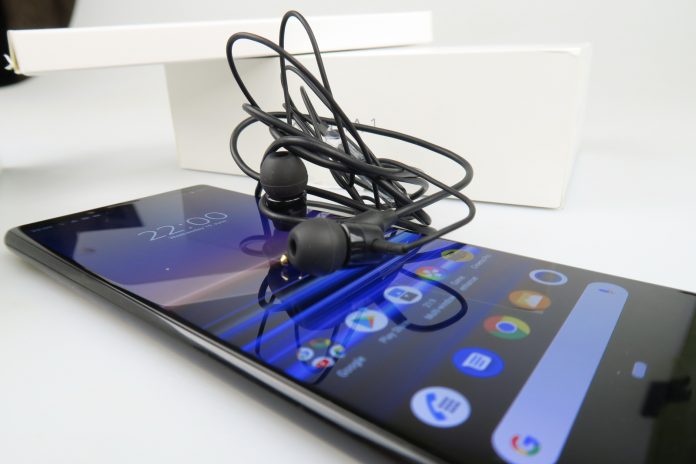 The SIM tray doesn't need a metal key to be accessed, as the tray gets pulled from a small hole at the top. By the way our dual SIM version had a hybrid slot, that could host either a microSD or nano SIM. The main problem I have with the design is the placement of the Power button, way too low to be comfy or predictable. I always end up pressing the power button instead.
Sony Xperia 1 measures 8.2 mm in thickness and weighs 178 grams. It has IP65/IP68 certification and comes in black, gray, purple or white. It has glass at the back or front and an aluminum frame. The selling point is clearly the OLED 6.5 inch 4K HDR display with a 21:9 aspect and DCI-P3 100% color calibration. Having watched some 4K HDR videos on YouTube, I have to say it's stunning, albeit not the brightest in the world.
There's a sensible difference between brightness at 100% and 80%, huge one actually. Inside the phone we find a Qualcomm Snapdragon 855 CPU, 6 GB of RAM and 128 GB of storage. We also have a microSD card slot and an 8 megapixel front camera with F/2.0 aperture and HDR. It has Steadyshot stabilization and Portrait capture. At the back we find a triple camera, with a combo of 3 X 12 MP sensors. Here's the setup:
12 MP, F/1.6, OIS, hybrid stabilization, G Lens, OIS
12 MP, F/2.4, 130 angle ultra wide camera, fixed focus, Steadyshot
12 MP, F/2.4, OIS, hybrid stabilization, 2x optical zoom
The camera does 4K HDR video, RAW capture, 960 FPS Super Slow Motion, hybrid AF and a new thing: eye tracking/eye autofocus. It also has an LED flash and a special Pro Camera mode, that tweaks the video for Hollywood style filming, in 4K 24 FPS, HDR, with a Cinematic effect and tweaks for ISO, shutter, lens, white balance and more. Specs are completed by a 3330 mAh battery, with fast charge, stereo speakers and WiFi dual band.
There's NFC, Bluetooth 5.0 and Dolby Atmos here, plus Android Pie and PS4 Remote Play. This is definitely a multimedia beast, one that may set the standard for quite a few phones over the future months. We'll be back with a full review!