Sony has yet to change its design and has yet to switch to 18:9 and edge to edge, but they may finally do that in 2018. In order to compensate they rely on their SteadyShot cameras and the odd gimmick, like 3D Creator or Super Slow Motion. The latest showcasing of their might is the Sony Xperia XZ1, which we reviewed below. This fall flagship saw the light of day at IFA 2017 and it's the follow-up to the Xperia XZ. It's priced at around $600.
The device is available in black, silver, blue or pink and reminds me of the Nokia N9, on account of the rounded sides and flat top and bottom. It feels very light and compact for a flagship, not unless you count the Xiaomi Mi 6 though. It's got a smooth back, a pretty OK grip and a big top and bottom bezel. We can still feel the trademark Sony Xperia DNA, on account of the device being a typical rectangular body, more angular than the modern curvy units.
It's easy to wield with a single hand and measures 7.4 mm in thickness, which is much slimmer than the 8.1 mm Xperia XZ and also slimmer than the Xiaomi Mi 6 (7.5 mm). The handset weighs 155 grams, once again lighter than the predecessor and the Xiaomi Mi 6. The antennae design is very discrete and the device gets IP68 waterproofing. It's protected by Gorilla Glass 5 upfront.
There's a metal unibody approach here, in case you were wondering, with a soft touch finish at the back. Although at first sight you'd say there's nothing fundamentally new here, Sony did round the edges and promise some innovation for 2018, so the signs are here. It's a comfy phone, that's well built and feels nice to use, even for long periods of time.
As far as the display is concerned, we've got a 5.2 inch Full HD IPS LCD panel, with HDR support and the usual Triluminous and X Reality technology. We've also got sRGB 138% calibration, just so you know. The Xperia XZ had a 5.2 inch Full HD screen too, so the evolution isn't that big, except for the HDR thing. The viewing experience featured a bright and crisp image, very vivid colors and excellent clarity.
View angles were wide and the HDR helped with the colors and contrast. By the way, the contrast is pretty solid, even in full sunlight. Pixels have an RGB Stripes arrangement, as shown by our microscope and we also did a luxmeter test, achieving 553 LUX units, which is great. This beats the iPhone 7, Galaxy S7 and Galaxy Note 8, but scores below the Sony Xperia XZ and Xperia XA1 Ultra, both at 611 LUX.
The screen Settings feature brightness, adaptive brightness, Smart Backlight Control and the options to tweak Color Gamut and Contrast to Professional, Standard or Super Vivid mode. The white balance is also tweakable via red, green and blue sliders. We've also got video image enhancement, font size, display size and glove mode. I'd call this phone excellent for gaming and Netflix, thanks to HDR and generally a pretty good screen panel.
Now if you want to REALLY talk hardware, we've got to mention the flagship CPU, the Snapdragon 835, working with 4 GB of RAM and 64 GB of storage. There's also a microSD card slot here, with support for up to 256 GB of extra storage. The handset is very fast, lag-free and it's actually our first contact with preinstalled Android Oreo, which also makes it very snappy.
I would say I can feel the increase of fluidity from Nougat, to be honest. Apps start up fast, the boot and reset are very fast and things are very snappy. Riptide GP Renegade, our usual benchmark game runs just fine, with a great frame rate and looks stunning. We also did benchmarks, like Quadrant, where we got an almost identical score to the one of the Xperia XZ Premium. We beat the Xiaomi Mi 6 and Huawei Mate 9 Pro, but scored below the HTC U11 and HTC 10.
In AnTuTu 6 we placed 9th at the time of the review, above the Google Pixel XL and LG G6, but below the Galaxy S8 and iPhone 7. We also did a GPU test, 3D Mark Slingshot Xtreme, that had us placed third, above the Xperia XZ Premium and HTC U11, but below the Galaxy S8 and Xiaomi Mi 6. In GeekBench 4 the results were also top 5 material. Everything is solid, including temperature, since we achieved 34.4 degrees Celsius in GFXBench and 34.3 degrees after running Riptide, so overall there's no overheating.
As far as battery goes, there's a 2700 mAh unit here, with Quick Charge 3.0 support and a Stamina Mode. The Xperia XZ had a 2900 mAh battery before it, but we're not afraid of that since Sony already optimized pretty well the Xperia XA1 models this year. Thus we proceed to the video playback test, achieving 8 hours and 54 minutes, which is just OK, but not exactly groundbreaking, is it?
It may be superior to the HTC U Ultra and the Galaxy Note 4, but those are no landmarks in phone batteries. We got beaten by the Xperia XZ by 7 minutes and the LG V10, as well as the entry level Xperia L1. In PCMark we got as high as 8 hours and 13 minutes, which is rather OK, basically one full day of work or gaming, simulated in this test. It's better than the time that OnePlus 3 and Galaxy S7 offered us, but no match to the Galaxy S7 Edge or Huawei Nova.
Charging is done in 2 hours and 37 minutes, long by current standards, but still within a reasonable range. We did better than the Xperia XZ by 5 minutes and also beat the Huawei P8 lite. Pixel XL charges faster though… A step by step charge showed us that you can get a 5% charge in 5 minutes and a 31% charge in 30 minutes. Sony didn't leave out the Stamina settings, so they're here.
There's Stamina and Ultra Stamina, cutting back on the connectivity, brightness and CPU usage. We've also got battery care so the phones left charging overnight won't damage the battery. I'd say that I expected more from the video playback time, but overall things are good enough. Time to check out the acoustics. Sony has always done fine in this area and when it hasn't at least it offered a ton of tweaks and equalizer options.
Sony Xperia XZ1 packs dual front speakers and comes with the usual tech gimmicks like DSEE HX, Clear Audio+ and S Force Front Surround. There are no bundled headphones, at least not with our unit, but many retailers and carriers offer bundled wireless headphones, premium ones even. The phone has LDAC support, which means higher quality of music via Bluetooth, as well as aptx HD.
The preinstalled Music app is a successor to the old and deceased Walkman app, with Spotify integration included. Equalizer options are generous, including DSEE HX (high res audio), Clear Audio+ and the equalizer lets you mess around with genres, 5 custom channels and a Clear Bass (with slider). There's Surround/ S Force Front Surround, a Dynamic Normalizer and Auto Optimization.
The microphone even has its own tweaks: auto, high, medium or low. As far as the listening experience goes, things were loud and clear, the surround was excellent and the bass is solid. I loved the way the voice is heard in classical tunes and also the high notes of house music. There's no distortion and the back of the phone doesn't vibrate. A good piece of news is that you won't cover the speakers by mistake when using the device in landscape mode for video watching or gaming.
We also did a decibelmeter test and achieved an 80.4 dBA value at the top of the phone and 79.9 dBA at the bottom of the phone. Those are achieved with our typical acoustic test sample, but music and gaming are a whole different story. We achieved 90.7 dBA in Riptide GP Renegade, which I have to admit is not a very impressive value, since most of the phones we test already go past 94 dBA nowadays.
Anyway, the first values placed us above the ZenFone 3 and Moto Z Play, but below the Galaxy Note 5 and HTC U Ultra. The second test had us above the Huawei P10 Plus and Moto Z Play again, but below the Huawei P10 and Galaxy Note 8. I have to caution you here, as this is one of the rare cases when the speakers actually sound louder in real life than in the tests.
Not bad acoustics overall, I'd say still. Time to check out the camera! We've got a main 19 megapixel shooter here, of the Motion Eye variety, this time with a 3D Creator feature, that lets you capture objects in persons in full 3D and even 3D print them afterwards. Back to the camera specs, it has a 1/2.3 inch Exmor SS sensor and gets 1.22 micron pixels.
It also offers F/2.0 aperture, which sounds a bit underwhelming, seeing how there are F/1.6 phones out there already. The usual Sony lingo tells us that we also get the trademark technologies like G Lens, Bionz processing, Super Slow Motion and Steadyshot stabilization on 5 axis. The front camera, the selfie one is a 13 MP shooter with F/2.0 aperture and 22 mm wide angle lens. It also has its own SteadyShot stabilization.
The camera app is fast to start and focus I'd say surprised me with its speed. And that can be said even after having seen the amazing focus of the Galaxy S7, S8 and Note 8. It's not there yet, but it's excellent. Still, in typical Sony style, the actual picture taking is a bit on the slow side. The UI is just as we left it on the rest of the 2017 Xperias.
There's color and brightness sliders, object tracking and options for white balance, exposure, ISO, shutter and focus, as well as HDR and metering. Video can be shot in 4K or Full HD at 30 or 60 FPS. There's also the option to choose between H.264/H.265 and Super Slow Motion capture. Time to leave all this chatter behind and check out the actual samples. We already come after an amazing Xperia XZ Premium, that took amazing closeups, detailed pics and videos.
The Xperia XZ1 somehow makes things even better. First, it takes some next level selfies, which really feel amazing even for a 13 MP camera. It feels like a shot taken on film, like an old school camera. I'm loving the texture of my pores, the details of the eyes, each thread of hair, plus the colors and clarity of the background. The main camera captures perfectly calibrated greens and never fails when it comes to clarity.
The dynamic range is perfect even in the shade on a sunny day or in the full fun. Zoom is fantastic, even if you abuse it detail loss won't be felt. I'm talking about details seem on the PC after the shot and seen on the "viewfinder" when you zoom in in real time. I can already start comparing this phone to the Galaxy Note 8 and I feel that it surpasses it in the selfie area at least. We have a full gallery of day time shots here.
Panoramas are generous with 21.536 x 3424 pixel resolution and there's no burn or big curvature. The closeups were great, as usual for Sony and focus was nice this time around. Usually Sonys tend to focus hard and long in closeups and produce blurred shots. That's no longer the case with the Xperia XZ1, luckily. Texture of objects is perfect, palpable, as if they're reaching out of the shot and dragging you into that universe.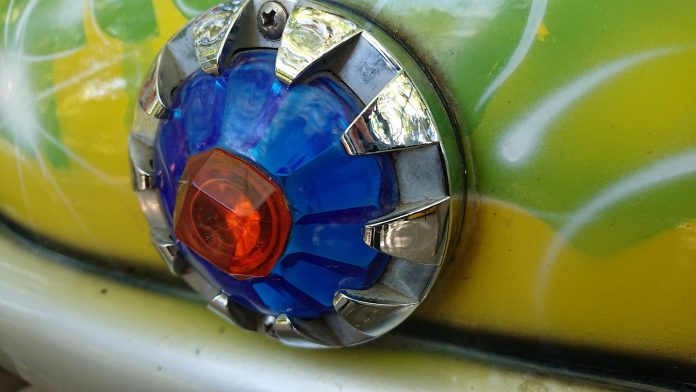 Fabric is perfectly seen that way. You can easily simulate a Bokeh effect by focusing properly on a subject in the foreground and blurring the background. The Xperia XZ1 can easily go head to head with the Galaxy Note 8 and Galaxy S8, plus the HTC U11. It never fails and to me it feels clearly better than the LG G6, Huawei P10 and maybe even the iPhone X. It certainly captures more details than that model.
Now as far low light capture is concerned, the flash is certainly bright and colors are kept realistic. Halos have reasonable size, but my overall feel is that pics could and should be brighter. Though with a F/2.0 aperture I was expecting that. Things also get a bit yellow at times, but there's no grain. Details are excellent, things are crisp and indoor shots were also top notch.
In low light conditions the Xperia XZ1 shines, but only against the lesser flagships, like the Huawei P10 and P10 Plus, maybe also the LG G6 a bit. Still, there's a way to go till it beats the Galaxy Note 8, HTC U11 and iPhone 8. At least it improved some aspects of low light capture in comparison with the Xperia XZ. By the way, shoutout to that picture of a church, which looks stunning in the night time.
With the photos done, let's talk videos. First of all, we started off with the front camera, which films in very crisp manner, capturing the sky perfectly. I'm talking about the color, the skin texture and stabilization, which are perfect. Vloggers will be super happy with this phone. Back to the main camera, we filmed in Full HD, MP3, at 30 FPS and 17 Mpbs in bitrate.
I loved the exposure change and the dynamic range, which never failed. Even though the sun went into the clouds while we were filming, the camera never missed a beat. There's no problem even when you're filming with the sun in front of you. Zoom is perfect, very fluid and lean, no details lost, just pure honey. Stabilization is also great , being the smoothest ever.
Even modern phones like iPhone X and Galaxy Note 8 can't even compare to this level of stabilization, which is handycam-level or even better. There's no burn, no problem, no artifacts. Super Slow Motion still looks gimmicky, like on the Xperia XZ Premium and it needs a ton of light to work properly. 4K videos look perfect too and I mean it, you'll never want to bring an extra camera with you on holidays.
Overall, video-wise, this camera surpasses the Xperia XZ and LG G6 plus Galaxy Note 8 and Galaxy S8. This would basically make it the best phone for filming in 2017. Well, let's not get ahead of ourselves, since low light video capture is not quite on par with the day time one. Things look… well, bubbly and there's motion blur. We've got lots of odd reflections, but on the good side there's nice colors, object tracking is solid and the microphone performed well.
Things are much, much darker than on the F/1.7 and F/1.6 handsets. Clarity is spot on, there's no odd yellow, pink or blue hue, but I did feel some floppiness when you're moving around. Sony Xperia XZ1 is inferior to the Galaxy Note 8 and HTC U11, when it comes to video capture after the sun sets. I'd still say it's superior to the Xperia XZ, so at least that's an upgrade.
We also tested 3D Creator and while on paper it sounds great (rotate around a person, capture their head and print a 3D mold of it via a 3D printer), in reality things are tougher. The tutorial is very hard and it's almost impossible to satisfy the conditions needed to pass all the tutorial steps. It requires too much light, repeats, patterns, rotating around a person again and again, so not exactly perfect.
When it finally works you'll be able to work with a 3D image of your loved ones or objects you like, even food. However, the tutorial kills it a bit and it also conditions you because you can't use the app without passing all the required steps and attempts. I'm loving the concept though, since you can actually 3D print your loved ones as small statues.
The preinstalled browser here is Chrome, which is fast and also gets good benchmarks. For input we have Swiftkey, with well spaced keys and Swype included, so everything checks out. When it comes to connectivity, we've got 4G LTE here Category 16 (Gigabit speeds), GPS, Glonass, WiFi a/b/g/n/ac, Mircast, Bluetooth 5.0, DLNA, Google Cast, NFC and USB Type-C.
The calls are loud and clear and I found the microphones to be great. SpeedTest produced some excellent results, with 129 Mbps in 4G downloads and 46 Mbps in upload. In WiFi we achieved 270 Mbps in download and 27 Mbps in upload. As I mentioned above, this phone was also our first contact with Android 8.0 Oreo. This was also a way to sort of review this platform, like we did when iOS 11 came out on the iPhone and iPad.
We've got new virtual buttons, which are now more "solid", design-wise and the Settings menu is supposed to be shorter and I say "supposed", because in reality, on the Xperia ZX1 it's actually not. Having seen it in the new version, I find the Settings menu rather confusing with more nested options. Hues are now lighter, with a lighter hue of gray.
Quick Settings feature new shortcuts and in the notification area we've got small icons below the actual notifications showing those that didn't fit on the screen. There are also persistent notifications for apps in the background and there are adaptive icons, allowing you to change icon shape. Android 8.0 Oreo brings new aspect ratio support and wide color gamut and HDR is better seen now.
Notifications now support snooze and there are also notification channels, plus notification dots, which lots of settings. There's Picture in Picture, at least on paper, because in reality we couldn't actually make it work on this handset. You can also limit the background resource use and there's Play Protect as a novelty here. Back to the notification dots for a bit, they feel like the unread badges. If you keep them pressed you can see the details of each app, something like the 3D Touch feature one iOS.
Smart text select is also a feature, letting you send pieces of text towards the app you need to use, accurately predicting said app. Oreo is also able to learn your sharing habits and other features include Ambient Display, faster boot and reset, plus the Autofill API, which can complete forms you, with passwords and user names. Faster updates are also in the mix, thanks to Project Treble, with makes software components modular.
There's Bluetooth 5.0 support and LDAC, a smarter Google Assistant and new downloadable fonts. Android Instant Apps are also here, pointer capture too, WiFi Assistant which lets you auto connect to high quality WiFi. The music control window from the dropdown portion has also changed its design, looking more fashionable now. I'd say that Android 8.0 Oreo is a minor upgrade from Android Nougat, which fixes a few problems and lacks.
The increase in speed, resource allocation and updates should be the headlines, but things in the background never get much credit. The preinstalled apps list includes 41 names, which is kind of a lot in 2017. There's PS4 Remote Play, Weather, What's New, Movie Creator, Sketch, Lounge, AVG Protect. I have to highlight again that Sony applied the Xperia UI on top of Oreo, so some features may be lacking.
Time for the verdict now!
Here are the Pros:
compact design
solid build
good display
Android Oreo on board
top performance
good acoustics
great selfies
excellent pictures and videos
3D Creator is a good idea
best stabilization ever
And the Cons:
same core design
unimpressive battery
low decibels
poor low light video capture
Super Slow Motion and 3D Creator are gimmicks
Usually we do objective reviews and don't worry, as this one is also in the same vein. However, I feel the need to express a personal and subjective opinion here: the Xperia XZ1 is my own favourite device of the year 2017, thanks to the latest software, fantastic camera and rounded edges, which are a nice touch compared to the usual designs. The performance is excellent and the selfies and vlogging action are mind blowing.
Aside from the battery, this flagship is basically perfect. On an objective note, nobody can contest the excellent performance, pictures and compact format. And seeing what Apple and Samsung had to offer this year, it's nice to see Sony mattering more than in the previous years. Sony fans have no excuse or other product to get right now, if they really want an Xperia. If you want one, you can get it here.