A few hours ago Sony made the Xperia Z4 flagship phone official, but only for the Japanese market for starters. The device looks totally predictable and in spite of a few modifications it's basically the same thing as the Xperia Z3.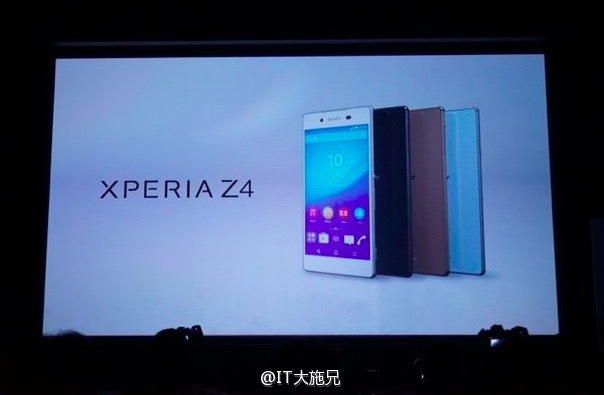 Since we already saw renders, it's time to have a look at actual hands on images, some of them even including comparisons with the Xperia Z3. The newcomer measures 6.9 mm in thickness and weighs 144 grams. It keeps the 5.2 inch diagonal and Full HD resolution, but this time it's a bit narrower and its microUSB port has been moved from under the flap on the side, to the bottom, without a cover.
The handset is still waterproof, though. Among the color versions we find green, black, white, brown, pink with golden edges and more. The handset's lower side feels a lot like the Galaxy S6 and iPhone 6, because of the curved edges. This phone will only be available in Japan for starters and it comes with high quality audio, via front side speakers, a 5 MP wide angle front camera and a 2930 mAh battery, smaller than the Xperia Z3 one.
via Weibo