India's S Mobility recently launched the Spice Smart Flo Mi-359 handset, that imitates the design of the HTC One/HTC One M8 and it costs a crazy good $50. This model runs Android 4.4.2 KitKat and it's pictured below.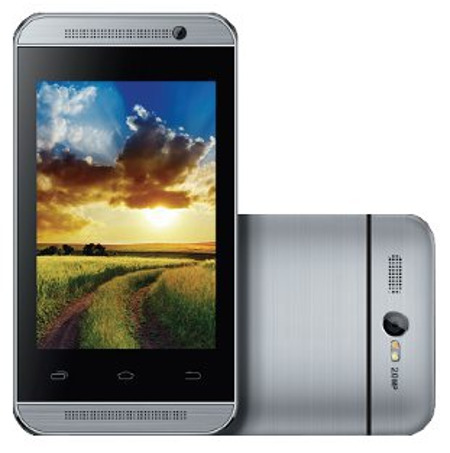 Inside we find a dual core 1.3 GHz processor and upfront a 3.5 inch display with a 320 x 480 pixel resolution. The device's camera setup includes a 2 MP CMOS shooter at the back and a front 1.3 MP cam. This model does GSM, dual SIM, WiFi, Bluetooth 4.0 and it has just 256 MB of RAM, a capacity we haven't seen in a long time. I'm pretty surprised that KitKat even runs on these specs…
Anyway, the Spice Smart Flo M-359 has 512 MB of storage, a 1400 mAh battery and it comes in grey and silver. I'll have to remind you that it costs just $47, so leave any prejudice behind if you plan on judging this product. I'm guessing it's made of plastic, in spite of its case looking like metal.
Via blogofmobile