After many months of waiting, Nokia finally made Symbian Belle official during an event taking place in Hong Kong yesterday. This follows the release of Symbian Anna and brings interesting features, such as new widgets, more customization option, fresh new apps and NFC support.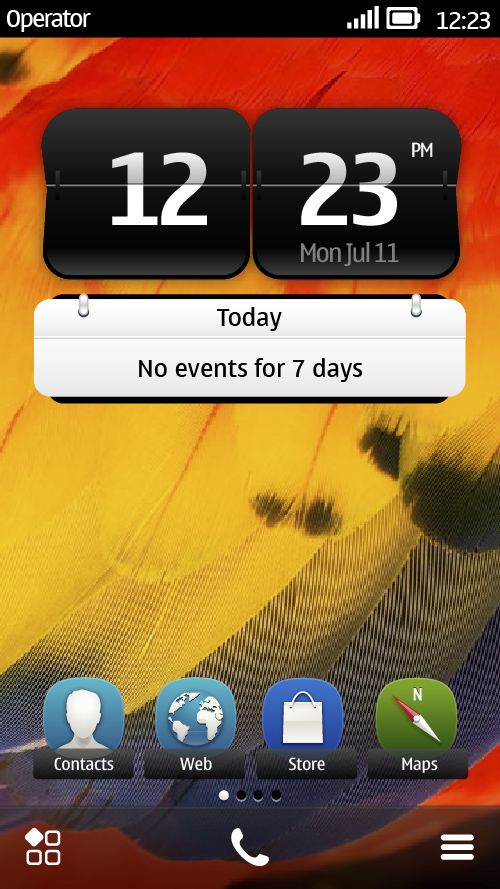 The upgraded Symbian will be made available as a free update for people using Symbian Anna. Belle will be available on phones such as the N8, E7, C7 C6-01, X7, E6 and 500. Also, during today's event Nokia unveiled 3 fresh devices, the Nokia 600, 700 and 701 models, that will come with the new Symbian as default OS.
As far as the features go, you get free form resizable widgets (email, clock, music player, favourite contacts, calendar), available in 5 different sizes. You can arrange them however you want, as far as position goes. The number of homescreens has been increased from 3 to 6 and everything is available right away for the user.
The status bar has been improved and given a modern look that reminds me of Android, since it pulls down a notification tab with the common settings and incoming messages, missed calls and whatnot. At the bottom of the screen you'll see a modern navigation and options bar, just like the one seen on the Nokia N9. You also get a bunch of new apps from Microsoft, focused on business features: Lync, Sharepoint, Exchange ActiveSync, PowerPoint Broadcaster and more.
The lockscreen in Belle has been made more useful, since now it tells the user about missed calls, texts and other notifications. NFC is also enabled in Belle and the multitasking has been a bit improved, since the preview tiles for each software are bigger. In case you want to hear the Nokia officials providing details about the new Symbian, Nokia 700 and Nokia 701, there's a keynote video from Hong Kong below.
Also, the details about Nokia 600 and the new Nokia Essence headset are found in the video below, as well as info about the NFC support: