T-Mobile G1 is already old news for some of us, who got to toy with it for more than a week and some even started playing with its insides. The folks of TechOn weren't afraid to take a peek inside the G1, as you can see in the following pic.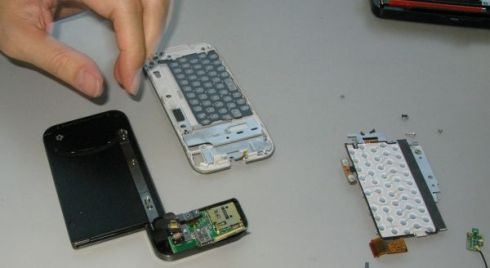 We found out that once you crack the handset open and pull out its components, it gets tough to reassemble later. The casing of the G1 is white on the inside, which means that the device is coated with paint or plastic on the outside, quite a strange decision coming from T-Mobile, Google and HTC.
The ones doing the autopsy of the handset showed the antenna and GPS antenna of the device in the pictures, the latter being made up of two separate pieces. We also noticed the basics of the sliding mechanism and found out that the roll ball of the G1 is much the same with the one on RIM's BlackBerry.
We'll leave the dissecting to these guys, as we haven't got the heart to crack smartphones open.
[via mobilitysite]